Carmen Leonor Rivera-Lassen
lecture on contemporary Puerto Rican artisans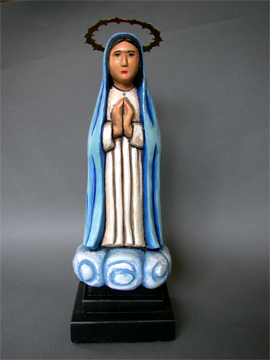 Tuesday, April 19, 2005
Augusta Savage Gallery   7:00 pm
free and open to the public
In a rare visit from Puerto Rico, and inspired by the Institute of Puerto Rican Culture's 50th anniversary, Ms. Rivera-Lassen will present a general view of the crafts of the Island. Using a small exhibition of work as well as a slide presentation, she will give a history of the development of Puerto Rican crafts from the original inhabitants from the 19th century, to their contemporary forms. Carmen Rivera-Lassen is highly competent in this field. She received her Bachelors degree in the History of the Americas from the Universidad de Puerto Rico in the early 70's, then went on to earn her Masters degree in Latin American History from Boston University as well as taking courses towards a CAGS in Bilingual Education. After completing her Master's degree, she worked as a curriculum writer for the University of Massachusetts, fostering the integration of bilingual students. Later, she became a director of the cultural program of Inquilinos Boricuas en Accion to promote cultural heritage of residents of Villa Victoria housing project serving as a model for community empowerment. In the late 1980's Ms. Rivera-Lassen became the director of Instructional Development Office at the Universidad del Turabo, developing instructional materials and activities integrating the computer into classroom learning. Deciding to take on the business world, Ms. Rivera-Lassen became an artisan of and a co-owner to a craft workshop in Rio Piedras, manufacturing and selling small crochet, needlepoint, and ceramic pieces. Returning to the academic world, she began teaching at the Escuela de Artes Plasticas where she eventually became Dean of Academic Affairs. She then became a teacher of Social Studies, Health and English for the Puerto Rico school system. Ms. Rivera-Lassen became a reporter and writer for El Nuevo Dia in 1998, writing articles and columns about cultural and education for this newspaper in Puerto Rico. Still working for this paper today, she is able to travel around the Island interviewing and investigating. She has developed a section that reports on the state of crafts and works by renown and new artisans alike. While writing columns and investigating stories, Ms. Rivera-Lassen found the time to collaborate a radio program entitled "Ahora Es Que Es", reviewing books, answering questions and discussing cultural themes with listeners.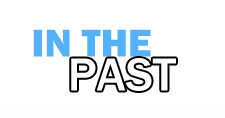 Here is an archive of many of our past events. If you are looking for current happenings at the FAC please go to the home page.
The past events section is updated periodically, very recent past events may not be listed immediately.
To navigate within the past events section:
By Program then by Year
By Artist for Exhibitions
Note these pages are updated every semester.  Not all events or exhibitions will be listed here promptly after they are over.