Money Jungle: Provocative in Blue
 
Thursday, October 24, 2019, 7:30 pm
Bowker Auditorium
For 40 years, drummer Terri Lyne Carrington has worked with luminary artists such as Herbie Hancock, Wayne Shorter, Cassandra Wilson, Dianne Reeves, John Scofield, Esperanza Spalding and countless others. Carrington is also the first female artist to win a Grammy for Best Jazz Instrumental Album. This special curated performance Money Jungle, based on the legendary album of the same name which featured Charles Mingus, Max Roach, and Duke Ellington, will pay homage to former UMass faculty and Jazz in July founder Max Roach.


$35, $20; Five College Students and Youth 17 & Under: $10
Under40TIX become available for this performance October 8, 2019

 
Share this event!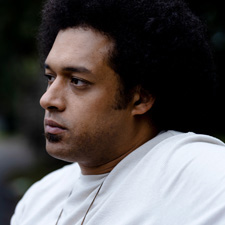 Thursday, October 10, 7:30 p.m., Bowker Auditorium
Makaya McCraven is a beat scientist. The cutting-edge drummer, producer, and sonic collagist is one of Chicago's savviest cultural players and a multi-talented force whose inventive process and intuitive, cinematic style defy categorization. French-born but raised in the Pioneer Valley by expatriate musician parents, McCraven returns to his alma mater for a concert blurring the boundaries of jazz and electronic music.
---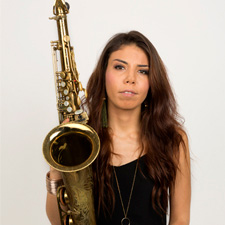 Thursday, November 14, 7:30 p.m., Bowker Auditorium
Chilean saxophonist Melissa Aldana was the first female musician and the first South American musician to win the Thelonious Monk International Jazz Saxophone Competition. Reporting on her win, the Washington Post described Aldana as representing "a new sense of possibility and direction in jazz." As our Billy Taylor Jazz residency artist for 2019-20, Aldana will spend three days in Western Massachusetts connecting with students and communities to share her music and stories.
---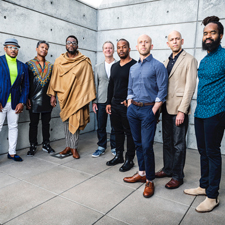 Wednesday, April 1, 7:30 p.m., Fine Arts Center Concert Hall
The SFJAZZ Collective concludes their national tour and 50th Anniversary celebration of two albums from 1969: In A Silent Way, regarded as Miles Davis' most influential work, creating a sound world between jazz and rock, and Stand by Sly and The Family Stone, a blending of funk and rock that's been deemed "culturally, historically, or aesthetically significant" by the Library of Congress. The SFJAZZ Collective includes David Sanchez, tenor saxophone, Etienne Charles, trumpet, Warren Wolf, vibraphone, Edward Simon, piano, keyboards, Adam Rogers, guitar, Matt Penman, bass, Obed Calvaire, drums and special guest Martin Luther McCoy on vocals.
---