Cedar Lake Contemporary Ballet
Athletic Movement and Integration of Ballet into Contemporary Dance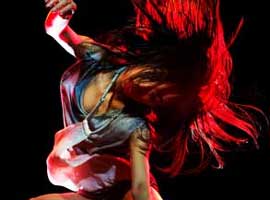 Saturday, October 2
Concert Hall   8:00 pm
$35, $30, $15; Five College/GCC/STCC students and youth 17 and under: $10
An exceptionally talented corps of sixteen dancers performs new works by the world's most sought-after emerging choreographers. Through their daring, athletic movement and integration of ballet into contemporary and popular forms, the dancers of Cedar Lake take audiences on an unforgettable choreographic journey.
The FAC program includes important new works by some of the world's leading choreographers. Exploiting the company's talents, Joe Strømgren's Sunday Again weaves abstract movement patterns with baroque musical ornamentation from Johann Sebastian Bach to tell the simple story of a couple taxed by the quirks of cohabitation. In Jacopo Godani's Unit Reaction the dancers are pushed until they release themselves from the cerebral and are totally immersed in the purely physical qualities of dance. Tinged with irony and humor and set to a varied score, acclaimed Dutch choreographer Didy Veldman's piece frame of view investigates how emotion can energize and overtake the body.
"A star in Europe, Cherkaoui made Orbo Novo for the New York-based troupe, his first for an American company, whose 15 dancers not only owned the intricately athletic moves but also breathed a kind of spectral life into them" (Victoria Looseleaf, Los Angeles Times ).
The Rainbow Times and the UMass Alumni Association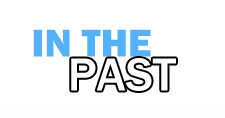 Here is an archive of many of our past events. If you are looking for current happenings at the FAC please go to the home page.
The past events section is updated periodically, very recent past events may not be listed immediately.
To navigate within the past events section:
By Program then by Year
By Artist for Exhibitions
Note these pages are updated every semester.  Not all events or exhibitions will be listed here promptly after they are over.