E=FAC²
WORLD PREMIER of MASS Ensemble's Critical Mass
Thursday, May 4, 2006
Concert Hall   7:30 pm
$30, $25, $15; Youth 17 and Under $10; Five College Students $15, $10, $7
Mass Ensemble has been fusing music with technology, sculpture, dance, and aerial performance for over a decade to create futuristic performing arts concerts. Critical Mass is a full-length theatrical production that combines Einstein's theories and all of Mass Ensemble's massive architectural instruments, extraordinary musicianship and exciting stage choreography with stunning visual projections. With Critical Mass, Mass Ensemble has invented a show that speaks to the mind as much as the heart. Fusion, mass explosion, and E=FAC² have never been more fun.
For a schedule of the entire week's events, click here.
MassMutual Financial Group, BankofAmerica, The Valley Advocate, and The River 93.9
Associated Events
E=FAC²: Community Day
Sunday, April 30, 2006 Fine Arts Center Plaza
Free and open to the public,11:00 am to 3:00 pm
E=FAC² - The Lively Arts
Lecture for Music 150
Wednesday, May 3, 2006 Bezanson Recital Hall
Free, with limited seating,6:00 pm to 7:15 pm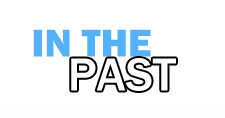 Here is an archive of many of our past events. If you are looking for current happenings at the FAC please go to the home page.
The past events section is updated periodically, very recent past events may not be listed immediately.
To navigate within the past events section:
By Program then by Year
By Artist for Exhibitions
Note these pages are updated every semester.  Not all events or exhibitions will be listed here promptly after they are over.