Children of Uganda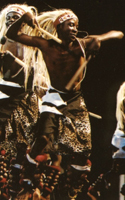 Wednesday, April 26, 2006
Concert Hall   7:30 pm
Tickets: $35, $25, $15; Youth 17 and Under: $10
Five College Students: $15, $10, $7
Hailed as "first rate" and "inspiring" by The New York Times, Children of Uganda returns to the Fine Arts Center for an evening filled with celebration through dance and song. Ranging in age from 8-18, the 20-member troupe led by Peter Kasula has toured the US biennially since 2002, performing in dozens of cities across the country and at hundreds of venues. The Children of Uganda's exuberent and powerful programs tell the stories and history, the legends and beliefs of East Africa.
"Given sorrow, they have made beauty. With nothing more than sticks and drums and their own bare feet, they have made art. Their performance brought the audience to their feet, cheering and stomping and whistling for more..." Boston Globe
WFCR 88.5 FM, The Recorder, Valley Kids
Associated Events
Children of Uganda - Teacher Workshop
Monday, April 24, 2006 Professional Development Center, Springfield
Registration only. Call 413-545-0190,4:00 pm to 5:30 pm
Children of Uganda - United Way Reception
Demonstration for United Way
Tuesday, April 25, 2006 Fine Arts Center Lobby
Invitation Only,5:00 pm to 7:00 pm
Children of Uganda - Director's Circle Reception
Reception for donors and FAC board members
Wednesday, April 26, 2006 Chancellor's House
Invitation Only,5:00 pm to 7:00 pm
Children of Uganda - American International College
Panel Discussion and Demonstration
Wednesday, April 26, 2006 Karen Sprague Cultural Arts Center/Esther B. Griswold Theatre
Free and open to the public,10:00 am to 11:30 am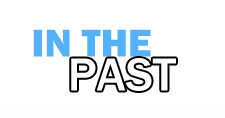 Here is an archive of many of our past events. If you are looking for current happenings at the FAC please go to the home page.
The past events section is updated periodically, very recent past events may not be listed immediately.
To navigate within the past events section:
By Program then by Year
By Artist for Exhibitions
Note these pages are updated every semester.  Not all events or exhibitions will be listed here promptly after they are over.