Chocolate in Heat: Growing up Arab in America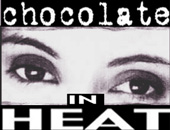 Thursday, October 9, 2003
Bowker Auditorium at 8 pm   
Adults $10; Age 17 & under & Five College Students: $5
"I hope to show the humanity of the Palestinian people in my work... if more Americans saw the Palestinians as human beings, our foreign policy could not and would not be the same." Betty Shamieh Born in San Francisco of Palestinian parentage, Shamieh earned a master's degree in playwriting from Yale, and a bachelor's degree in English Literature from Harvard. As a playwright Betty Shamieh brings to life the fictional story of Aiesha, a Palestinian-American girl, who was raised in Spanish Harlem during the 1980's, and who ends up at a prestigious college where she finds herself in trouble. A series of interlocking monologues, interspersed with music and dance deal with many critical issues, including the clash of Arab and American cultural ideals. By portraying a character who loves, lusts, strives, and struggles, the play hopes not only to entertain, but also to educate audiences that people all over the world are not much different from themselves. Betty Shamieh and Piter Fattoche are the actors in the play Chocolate in Heat.
Presented in collaboration with the Arab Students Club and the Umass Department of Theater. As well as, Five College Middle East Studies Program, Women Studies Program. Funded in part by the Student Activities Cultural Enrichment Fund, and the Five College Multicultural Theater Program and Five College Inc.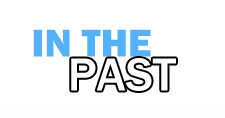 Here is an archive of many of our past events. If you are looking for current happenings at the FAC please go to the home page.
The past events section is updated periodically, very recent past events may not be listed immediately.
To navigate within the past events section:
By Program then by Year
By Artist for Exhibitions
Note these pages are updated every semester.  Not all events or exhibitions will be listed here promptly after they are over.