Christian Folk Art From India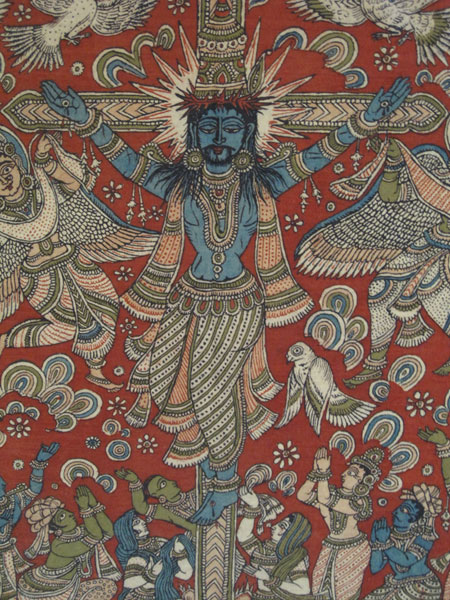 An exhibit from the collection of local, 83 year-old independent scholar of South Asian Studies Georgana Falb Foster
December 12 - 16, 2011
Augusta Savage Gallery

This exhibit features paintings of Christian stories by artists who come from Hindu hereditary castes of story teller/painters (Chitrakars) in Bengal province. They produced the cloth scrolls for their traditional occupation of traveling story tellers and artists, painting large narrative works on cloth for temples in South India using the Kalamkari technique. In the 20th century, they occasionally used thier traditional motifs and techniques to portray Christian subjects. Included in this exhibit is the work of Indian Christian artist, Frank Wesley, a pioneer in painting Christian stories in an Indian setting, and founder of the Asian Christian Art Association. Brass Crucifixes, clay Creches, posters, and other objects are included in the collection.
Georgana Falb Foster, 83, is an Independent Scholar of South Asian studies and member of the American Association of Southern Asian Art. After graduating form the University of Iowa in 1949, she worked in Calcutta, West Bengal, India for three years in a volunteer youth service project of the Women's Division of the Methodist church. She began collecting village craft objects, whose creation was being revived in post-independent India, mentored by Ajit Mookerjee, later first Director of the National Craft Museum in Delhi. She accompanied her husband John Foster, Agricultural Economics Professor at University of Massachusetts to many parts of South Asia from 1965-1995, collecting folk and popular art of the Hindu and Buddhist goddesses as well as the Christian Virgin Mary.
In 1972, Georgana began a self-designed degree in South Asian studies at the University of Hawaii, earning a certificate of Asian studies at UMass. She then took Five College courses in Art History, Anthropology, Literature and Religion of South Asia. She received a Bachelor's Degree in with a concentration on art and worship of the Indian goddess, in 1989 from UMass. In the 1990s, she gave the collection to the Museum of Art at the University of Iowa as a research collection. She has given papers at the Conference of South Indian Religion and the Wisconsin South Asian conference and is a co-author of a chapter on the pilgrimage to the popular goddess Vaishno Devi in Jammu in "Sacred Geography of Goddesses in South Asia" Scholarly Books (2010). Some of her mentors include Gary Tartakov, Indira Vishwanathan Peterson, Alan Babb, Dennis Hudson, and Frederique Marglin.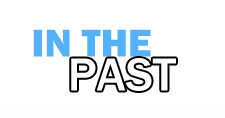 Here is an archive of many of our past events. If you are looking for current happenings at the FAC please go to the home page.
The past events section is updated periodically, very recent past events may not be listed immediately.
To navigate within the past events section:
By Program then by Year
By Artist for Exhibitions
Note these pages are updated every semester.  Not all events or exhibitions will be listed here promptly after they are over.

Monday, December 12 from 5 - 7pm

More Information
Gallery Hours:
Mondays & Tuesdays 1-7 pm; Wednesdays through Fridays 1-5 pm
Contact Information:
103 New Africa House
University of Massachusetts
180 Infirmary Way
Amherst, MA 01003 
(413) 545-5177

 
Gallery Director, Dr. Terry Jenoure
Gallery Manager, Alexia Cota
 
For GPS and mapquest:
180 Infirmary Way
Amherst, MA 01003