Clean Slate: New Paintings by Anne LaPrade Seuthe
Opening Reception: February 7, 5-7pm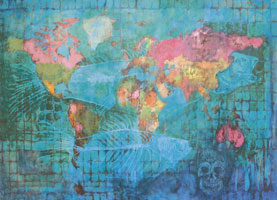 Monday, February 7 - Monday, February 28
The paintings in this exhibition started out as, what LaPrade Seuthe calls, clean slates. Beginning with discarded maps, she carefully color matches the hues in the existing maps and applies these opaque paint mixtures to eradicate names, symbols and other location identifiers. Once the clean slate has been established, she adds drawings of images culled from encyclopedias, dictionaries, travel guides and assorted manuals. The images are separated by layers of grid lines - a device suggesting there is a connection between all that exists in the natural world. Translucent layers of paint are built up in a process that unifies the surface while modifying the imagery in various ways. Some images become obscured while others become more pronounced. For her, this process seems to parallel an internal process of creating a clean slate or starting over. Some experiences remain vivid in our minds and can easily be recalled, while others exist as vestiges. Her painting is complete when connections between seemingly random images are revealed. Since her first solo show in 1994, Massachusetts-born LaPrade Seuthe has participated in numerous group exhibitions including most recently the London Biennale, and the Zendai Museum of Modern Art in Shanghai. She is Director of Hampden and Central Galleries at the University of Massachusetts.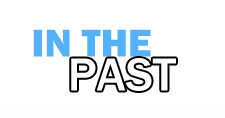 Here is an archive of many of our past events. If you are looking for current happenings at the FAC please go to the home page.
The past events section is updated periodically, very recent past events may not be listed immediately.
To navigate within the past events section:
By Program then by Year
By Artist for Exhibitions
Note these pages are updated every semester.  Not all events or exhibitions will be listed here promptly after they are over.