Collage Logic
Opening Reception: Sunday September 9 from 2-4PM
Curated by Jackie Shatz.
Collage Logic investigates, through the work of thirteen contemporary artists, the assertion that collage is the foremost methodology driving contemporary art in the twenty-first century.

Joe Smith
   
    
Curator's Statement:

Collage is the pre-eminent methodology currently driving contemporary art practice. Early in the twentieth century, the Cubists and Dadaists, recognizing the physicality of art and its function as a framework for ideas and observations, incorporated real world objects into their art. The location of dissimilar objects and images side-by-side generated startling connotations and associations. In the process, their work distilled the energy and irrationality of everyday encounters among objects, images and people in an industrialized world shaped by mass media and related to developments in philosophy and psychology.

The collage process and intellectual framework established by these artists a hundred years ago is ensconced in the practices and thinking of twenty-first century artists. Today collage is far more than a methodology. Collage is a mindset that asserts itself across the disciplines in painting, sculpture, video, performance, sound and installation. In particular, Collage Logic speaks to the prevailing attitude among contemporary artists that images, objects and media are raw material infused with meaning.

As is often the case today, it is difficult to describe the work of the Collage Logic artists through a single medium. Instead, these thirteen artists organize, assemble and layer concepts and media. They combine the real with the imaginative, perceiving history and their surroundings not as a linear sequence to build upon but, rather, as a catalog of ideas, events and images to reference and articulate. Ultimately, the Collage Logic artists apply collage methodologies to the creative thought process, as well as to the studio practice. Together, their work reflects the contemporary assimilation of cultural history, industry, media and technology into daily life.

-Jackie Shatz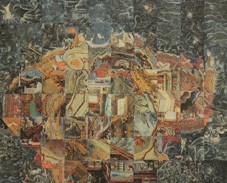 Joel Carreiro





Heejung Cho


Brett De Palma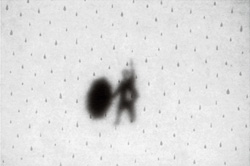 Matt Garrison


Rachael Gorchov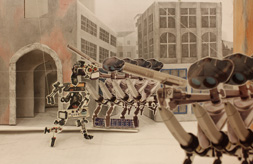 Yeon Jin Kim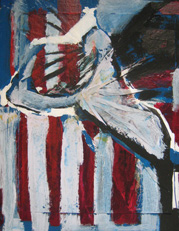 Polly King

Celeste Morton

Jackie Shatz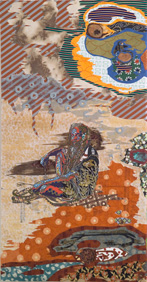 Lorna Williams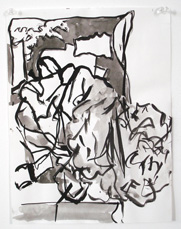 Barbara Zucker


Leigh Burton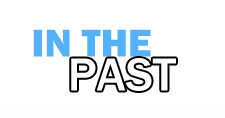 Here is an archive of many of our past events. If you are looking for current happenings at the FAC please go to the home page.
The past events section is updated periodically, very recent past events may not be listed immediately.
To navigate within the past events section:
By Program then by Year
By Artist for Exhibitions
Note these pages are updated every semester.  Not all events or exhibitions will be listed here promptly after they are over.

Sunday, September 9, from 2 pm to 4 pm

With performance John Morton



More Information
Hampden Gallery Hours:
Tuesday through Friday: 1 PM to 6 PM
Sunday 2 PM – 5 PM
We are closed for academic breaks (Thanksgiving, Christmas, Spring Break, Summer) and state holidays
Contact Information:
Main Number: (413) 545-0680
Gallery Director, Anne LaPrade Seuthe
Gallery Manager, Sally Curcio