Colors of My Soul, Textures of My Spirit
Artist Kiran Bhowmik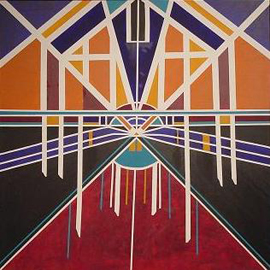 Thursday, February 9 - Thursday, March 9, 2006
Augusta Savage Gallery   
free
Kiran Bhowmik is a local Shutesbury artist who earned her B.A. at the University of Massachusetts in Amherst. Raised in this area, she is now emerging into her full creative expression and speaks confidently about her path as an artist, explaining that the role of art in her life is for the expression of beauty, sadness and awe of the world.
In addition to her skill as a painter, Bhowmik has taught jewelry, photography, stained glass, and silk painting and designs window and in-store displays for retail stores. She acknowledges the influence of many well respected local artists such as Lynn Peterfreund, John Hung Ha, Hillary Wilbur, and others who have enriched the cultural wealth of this community.
Kiran Bhowmik's paintings are expansive and bright. They attest to her joyful spirit, as well as to the impressions of Mexico and India on her vision. Two prominent elements in her paintings are layers and designs. Speaking at length about these, she says:
My process of painting basically consists of layers of different moods.... Sometimes the layers are few and the entire work resolves itself quite quickly. Other times the layers call for another and another, becoming more and more detailed, taking years to finish. Some pieces call for slow detailed meditative precision..... Most recently my paintings reflect my love for fashion and color. I actually use photographs, textiles and sculptural objects. This collage or 3 dimensional developments in my painting fuses the years of studying sculpture and collecting images. I will always be drawn to the simple pure expression of paint on canvas with minimal tools or techniques. So while I will continue to develop multiple layers I will always return to dancing the paint loosely onto the raw canvas no brushes needed. The two very different techniques create a balance in my practice. I believe they compliment each other reflecting the need for balance in our world. Detailed, meditative, precision vs. free, loose, uncontrolled, even accidental. I strive to create harmony between the two styles.
Associated Events
Opening Reception
Colors of My Soul, Textures of My Spirit
Thursday, February 9, 2006 
,5:00 pm to 7:00 pm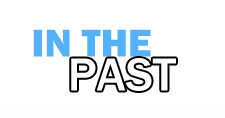 Here is an archive of many of our past events. If you are looking for current happenings at the FAC please go to the home page.
The past events section is updated periodically, very recent past events may not be listed immediately.
To navigate within the past events section:
By Program then by Year
By Artist for Exhibitions
Note these pages are updated every semester.  Not all events or exhibitions will be listed here promptly after they are over.