Crossing Borders: Comparing Thoughts Elizabeth Geissler • USA Juliet Armstrong • South Africa Ian Calder • South Africa Vulindlela Philani Elliot Nyoni • South Africa/Zimbabwe
Here, There, and Everywhere: Anticipating the Art of The Future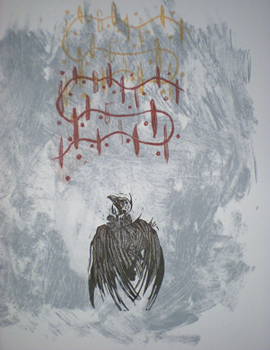 Monday, April 6 - Thursday, April 30, 2009
Hampden Studio Gallery   
Free
Crossing Borders: Comparing Thoughts Elizabeth Geissler • USA Juliet Armstrong • South Africa Ian Calder • South Africa Vulindlela Philani Elliot Nyoni • South Africa/Zimbabwe To date, Geissler has forwarded a digital collage to Calder. The piece loosely depicts Calder's farm a subject that Calder often portrays in his own watercolors, which also incorporate shards from his ceramic work. Frequently, according to Calder, "These refer to the many battlefields- historical and contemporary-of KwaZulu-Natal. I do not want to dwell morbidly on KwaZulu-Natal's many iconic sites of internecine conflict, violence and destruction, but rather to think about battlefields as metaphors for regeneration." Another piece began with Geissler transposing Nyoni's symbolic selfportrait Black Icarus onto plexi glass, which she then mounted over her painting with dowels so that the transferred print sits above her piece, casting shadows, but still allowing both images to be seen clearly. Geissler images correspond to Nyoni's imagery and reflect upon such notions as time passing, the self in relation to the infinite and our associations with nature. Armstrong usually works with bone china and porcelain as she is "particularly interested in using the translucent qualities achieved through the high firing of both these media...[to] reflect light ." For this collaboration, however, she decided to work with the more robust and transport-friendly medium of glass to translate Geissler's colors and ideas into the form of a protective apron inspired by the native Zulu dress.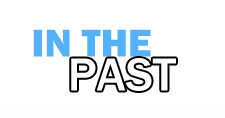 Here is an archive of many of our past events. If you are looking for current happenings at the FAC please go to the home page.
The past events section is updated periodically, very recent past events may not be listed immediately.
To navigate within the past events section:
By Program then by Year
By Artist for Exhibitions
Note these pages are updated every semester.  Not all events or exhibitions will be listed here promptly after they are over.