CURRENT | UNDERCURRENT Curated by Linda Griggs and M. Charlene Stevens
February 1 - May 14, 2021
Zoom Event: February 12, 2021 - 12:00 - 12:30 p.m.
---
View Exhibition

Sign the Guest Book

 
Curators M. Charlene Stevens and Linda Griggs both approach art reflecting current events:

"CURRENT | UNDERCURRENT is a visual conversation relating to current events such as COVID-19, gender (LGBTQIA+, masculinity) racial justice (Black Lives Matter), and climate change. The show addresses these issues through the shared anxiety of a divided nation and a partisan political climate. There are no clean divisions in these issues. COVID-19 and climate change have more devastating effects on Black and brown people. A California wildfire began with a gender reveal party's pyrotechnics. Toxic masculinity has fed the anti-mask."
– M. Charlene Stevens 

 
"Through icons, photography, sound art installation, and abstracted or representational painting, CURRENT | UNDERCURRENT, addresses the anxiety surrounding the country's ongoing crises and the unresolved issues that allowed them to manifest. The show's subjects move from the general to the specific as it takes for its organizing principle the four key points that then President-elect Biden vowed to address on his first day in office: the pandemic, racial justice, climate change, and the economy."
– Linda Griggs

 
Artists: Pilar Agoyo, Roberta Atabaigi, Savona Bailey-McClain – West Harlem Arts Fund, Kimberly Becoat, Sanford Biggers, Zoe Buckman x For Freedoms, Linda Byrne, William Camargo, Renée Cox, Nadia DeLane – West Harlem Arts Fund, Patricia Fabricant, David B. Frye, Dolores Gull, Allen Hansen, Frederick Hayes, Rashid Johnson, Jamian Juliano-Villani, Coby Kennedy x For Freedoms, Lisa Levy, Pamela Longobardi, Stephen Mallon, Christina Marsh, Jamie Martinez, Steve Mumford, Sharilyn Neidhardt, Katarra Peterson, Aviva Rahmani and Dr. Jim White, Duke Riley, David Rios Ferreira, Ricardo Iamuuri Robinson AKA La'Vender Freddy, Shellyne Rodriguez, Arlene Rush, Kathleen Vance, Jasmine Wahi x For Freedoms, Adrian White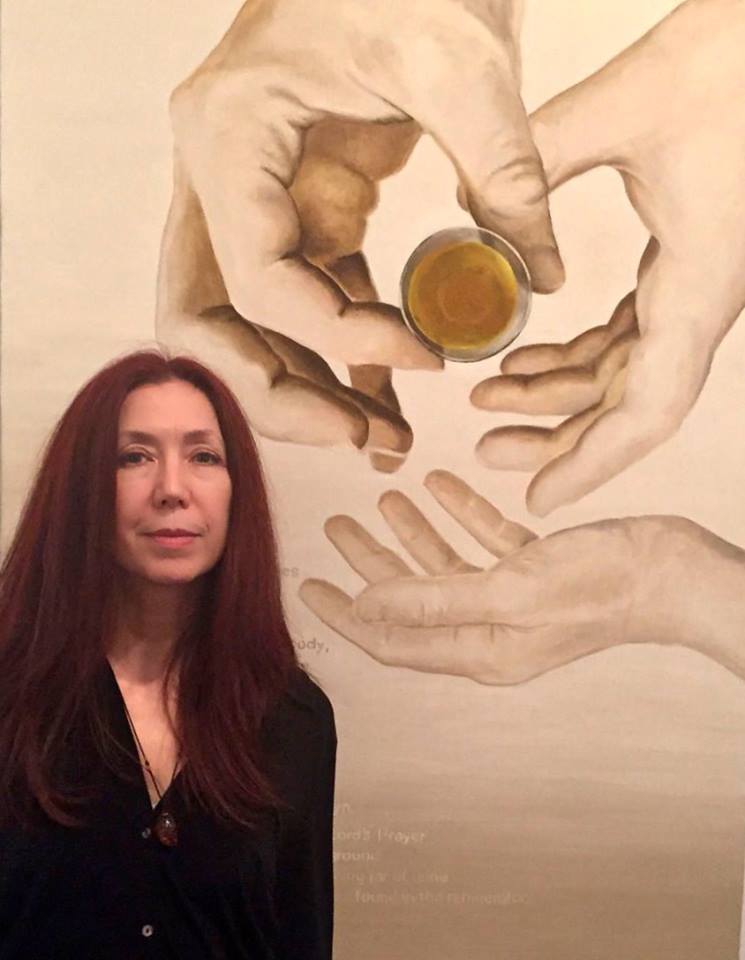 Linda Griggs
(MFA Hunter College, BFA Virginia Commonwealth University) has curated or assisted on 12 exhibitions and two art fair booths.
From 2017 to 2020 she served as Programming Chair for The Clemente with responsibility for 2 galleries and building-wide Open Studios.   Bringing together a Programming Committee of representatives from the not for profit and art worlds they created an accessible, fair and rigorous selection process resulting in exhibition opportunities for over 500 artists.  As Open Studios coordinator for 58 artists and not for profits she increased attendance by 35% to 1272.
Past curations include a benefit for Puerto Rico which included 97 artists and raised $5342 for Water Mission's hurricane relief, All | Together | Different: A Survey of Working Artists on the Lower East Side which was opened by NYC DCLA chair Tom Finkelpearl and  reviewed on PBS Arts Watch, ARTslant Worldwide, ARTslant, Bedford + Bowery, IdeaSmyth, DART and Visual Arts Daily. It included over 100 artists including Kiki Smith, Roger Welch, Richard Hambleton, Kembra Pfahler, Anton Van Dalen, David Sandlin, and Susannah Coffey. The Clemente booth at the Cutlog Art Fair, pictured in Artiholics and Arts Observer. Mapping Heaven, a group exhibition at Front Room Gallery, NYC, explored artists who use diagramming and mapping methods to chart the unknowable and included installation, sculpture, painting, large-format video, and collage and was reviewed in Arts in Bushwick. Chewing Tar: Industrial Materials in the Service of Art traveled from UMass  Amherst to Lichtundfire, NYC. In Worth Telling, co-curated with Erik Sanner, at the Abrazo, NYC, artists responded to writers. Included were Luc Sante, Jose Antonio Vargas, Duke Riley and Nicole Wittenberg. In Amherst, her 2010 Hampden Gallery shows Sweetness and Light and Where There's Smoke received full page coverage in the Hampshire Daily Gazette's Arts section.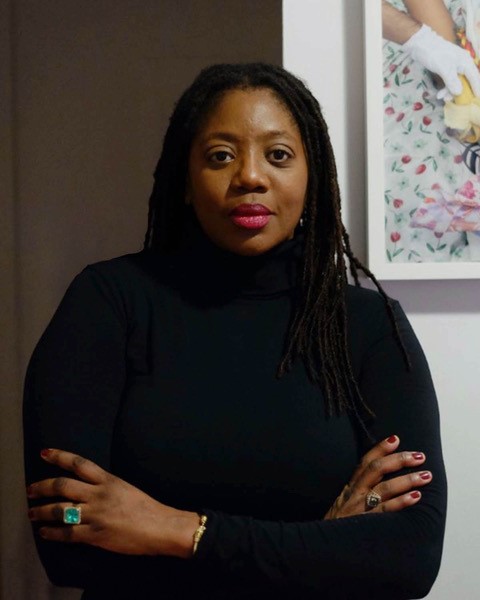 M. Charlene Stevens
is a curator, critic, and founder of
Arcade Project
and Arcade Project Curatorial. She earned a B.A. in Art History, Criticism, and Conservation from University of California, Los Angeles (UCLA), Photography and Art Education at California State University (CSULA), Los Angeles, and Film and Photographic Studies at Leiden University.  
In 2016, Charlene founded Arcade Project, an online publication featuring exhibition reviews, artist interviews, and media criticism. During the height of the COVID-19 pandemic, Charlene launched Arcade Project Curatorial, a nomadic art gallery that provides a platform for emerging and mid-career artists with work on the cutting edge of contemporary culture. She has curated Elizabeth Axtman's work in
Dark Meat
, Eva Mueller's
TwistedTwins XXY,
Spring/Forward
,
Gay Guerrilla
, and Kevin Darmanie's
Rainbow Country
. Her writing has been published in Foam Magazine, Hyperallergic, and other outlets. She has been profiled in
Forbes
,
Artnet News
, and
Bedford + Bowery
, and Arcade Project Curatorial's exhibitions have been featured in
Juxtapoz
,
Hypebeast
,
Art Zealous
, and
Artnet News
.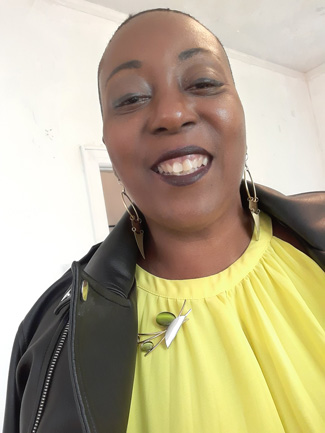 Savona Bailey - Zoom Artist Talk Co-Speaker
Bio:
Savona Bailey-McClain currently lives and works in New York City. She is an independent curator and producer. The range of McClain's practice has included sculpture, drawings, performance, sound, and mixed media. McClain is the Executive Director & Chief Curator for The West Harlem Art Fund, Inc. a twenty-two year old public art organization and curatorial collective serving neighborhoods around the City. Her public art installations have been seen in the New York Times, Art Daily, Artnet, Los Angeles Times, Huffington Post among others. McClain has installed works in Times Square, DUMBO, Soho, Governors Island and Harlem. Noted works include The H in Harlem, Counting Sheep, Story Piles, East River Flows and Loosely Coupled. McClain is a registered local historian with the Office of the Manhattan Borough President, a member of Arttable and radio podcast host for State of the Arts NYC heard on several audio platforms.
https://westharlem.art/



Available online for free beginning 2/1/2021 12:00 PM
---

Artist's Information
---

Sponsored by :



...or browse our full event calendar