Deborah Garner
Astral Journeys/Inner Worlds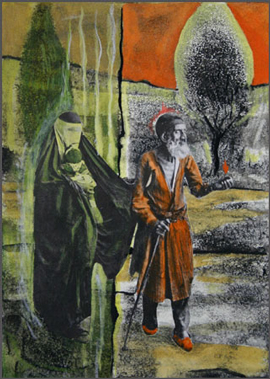 Friday, April 4 - Tuesday, April 29 2008
Hampden Gallery Studio Gallery   
Free and open to the public
Hampden Gallery presents Deborah Garner's solo exhibition of new works on paper in monoprint, collage, and mixed media, as well as paintings in oil and watercolor. Imagery is sourced from the realm of dreams and personal excursions in the nocturnal stream of consciousness. Astral Journeys/Inner Worlds is on view in Hampden's Studio Gallery from April 4th - April 29th, 2008
"All that we see or seem, is but a dream within a dream" - Edgar Allen Poe
Recent image-making explores my own psyche, the Collective Unconscious, and the serendipitous merger of the ineffable with ink and paper. The images invite the viewer to enter these ephemeral worlds by imaginative projection ; to animate them with their own thoughts and feelings, and to perhaps catch a glimpse of a reality they were formerly unaware of. With attention, these works become portals, narratives of the inner life perpetually flowing from the subliminal Mindspring that we all share.
A lifelong student of world culture, dealer in tribal and folk art, and independent researcher in cross-cultural symbolism, Garner's travels in the physical world often re-emerge as "almost" familiar settings in the dream world. The resulting images produce what the artist likes to call "postcards from the edge of consciousness".
Deborah Garner is a self-taught artist, exhibiting regionally and abroad. She is self-represented and work can be seen by appointment and at www.deborahgarnercollection.com . Garner lives in Leyden, MA.
Associated Events
Opening Reception
Friday, April 4 2008 
,6:00 pm to 8:00 pm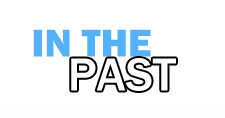 Here is an archive of many of our past events. If you are looking for current happenings at the FAC please go to the home page.
The past events section is updated periodically, very recent past events may not be listed immediately.
To navigate within the past events section:
By Program then by Year
By Artist for Exhibitions
Note these pages are updated every semester.  Not all events or exhibitions will be listed here promptly after they are over.