Dakshina Ensemble featuring Kadri Gopalnath & Rudresh Mahanthappa
Kinsmen/Svajanam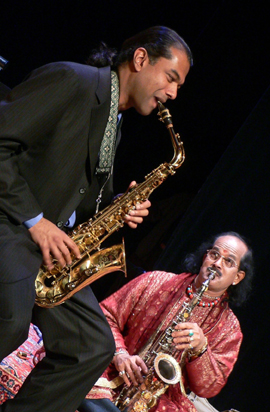 Sunday, November 18 2007
Bowker Auditorium   
$15 General; Five College Students and Youth 17 and under $7
"Mahanthappa displays a visceral tone and a grab-you-by-the-collar attack that dares the listener to turn away. [A] talent to keep a steady eye on." - The New Yorker
"The Music of Kadri Gopalnath would make a stone melt and he can do anything with the bass [register] except eat it." - The Illustrated Weekly, India
With two masters of the alto saxophone at the helm --Kadri Gopalnath, a living legend of South Indian Carnatic music and Rudresh Mahanthappa, a fiercely innovative Indian American jazz musician -- the Dakshina Ensemble stands to make a contribution to modern music that bears no precedent. While both are improvising musicians with ties to South India and play alto saxophone, the similarities and differences in how they approach their respective traditions are complex and intriguing. The body of work created by these co-composers highlights the multi-faceted intricacies and intersections of Jazz and Carnatic music- a sound that clearly transcends the label of "Indo-Jazz fusion!"
Commissioned work and USA Tour produced by the Asia Society
Co-sponsored with Magic Triangle Jazz Series and FAC Director's Office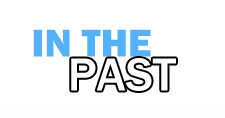 Here is an archive of many of our past events. If you are looking for current happenings at the FAC please go to the home page.
The past events section is updated periodically, very recent past events may not be listed immediately.
To navigate within the past events section:
By Program then by Year
By Artist for Exhibitions
Note these pages are updated every semester.  Not all events or exhibitions will be listed here promptly after they are over.