Dan Zanes and Friends, Pajama Party
Pajama Party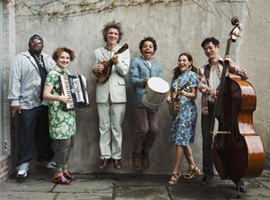 Friday, February 29 2008
Concert Hall   7:30 pm
$35, $25, $15; Five College Students $15, $10, $7; Youth 17 and under $12
Calling all kids and kids-at-heart: get ready to sing and dance with wild abandon to the sounds of the 21st century with all-ages folk heroes Dan Zanes and Friends! You may have heard their hit records or seen them on Playhouse Disney. Now is your chance to join them for the Pajama Party of the Year! 2007 Grammy winner Dan Zanes occupies a unique place in American music where sea shanties, Broadway standards, North American and West Indian fold music, fiddle tunes, and the spirit of rock-and-roll collide. It's one big musical pajama party, and everyone's invited!
Please come at 6:30 for our annual pre-show party for families. Join the staff from FamilyFun Magazine for some hands-on craft activities and free milk and cookies for everyone while they last.
Sponsored by WRNX and Family Fun
Associated Events
Family Fun Craft Activity
in the Lobby
Friday, February 29 2008 Fine Arts Center Lobby
Free,6:30 pm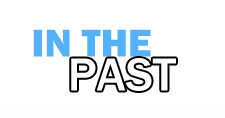 Here is an archive of many of our past events. If you are looking for current happenings at the FAC please go to the home page.
The past events section is updated periodically, very recent past events may not be listed immediately.
To navigate within the past events section:
By Program then by Year
By Artist for Exhibitions
Note these pages are updated every semester.  Not all events or exhibitions will be listed here promptly after they are over.