Dave Holland Big Band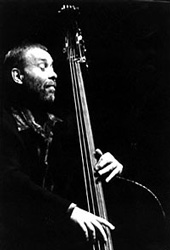 Saturday, February 28, 2004
Concert Hall at 8 p.m.   
$35, $25, $15; 17 and under $15
Five College Students $15, $10, $7
Don't miss this special performance by the 2003 Grammy Award Winner for the best large jazz ensemble album, the Dave Holland Big Band! Dave Holland is one of the most acclaimed and accomplished legacies in contemporary jazz. Dave Holland has performed with those who occupy the loftiest realms of creativity and acclaim - from his early days in London accompanying masters like Coleman Hawkins and Ben Webster, through his work with Miles Davis" trailblazing ensembles of the late 1960's, his long association with Sam Rivers in the 1970's, and so many other jazz notables. For their Center Series performance, eight musicians will join his standard quintet of Chris Potter, saxophones, Robin Eubanks, trombone, Steve Nelson, vibraphone and marimba, Billy Kilson, drums, and Dave Holland on double-bass.
"The most uplifting and joyous band working today."
-Seattle Times
This performance is part of a daylong high school jazz festival sponsored by the UMass Department of Music and Dance.
Associated Events
High School Jazz Festival
February 28, 2004 Concert Hall and UMass Music Dept.
This day-long high school jazz festival includes adjudication by, and clinics with, members of the Dave Holland Big Band. The winning band selected will perform from 7:15PM-7:35PM prior to the performance by the Dave Holland Big Band. More details forthcoming. High schools must register to participate. Contact Jeff Holmes at (413)545-6046.
,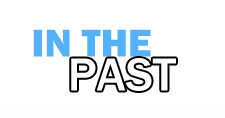 Here is an archive of many of our past events. If you are looking for current happenings at the FAC please go to the home page.
The past events section is updated periodically, very recent past events may not be listed immediately.
To navigate within the past events section:
By Program then by Year
By Artist for Exhibitions
Note these pages are updated every semester.  Not all events or exhibitions will be listed here promptly after they are over.