Desplazamientos
Watercolors by local artist, Mercedes Taylor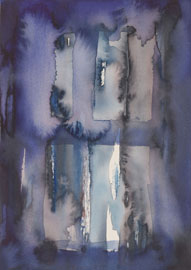 Tuesday, February 13 - Tuesday, March 13, 2007
Augusta Savage Gallery   
Free and open to public.
Born in Buenos Aires, Argentina in 1965 and a BFA graduate from Smith College, Mercedes Taylor has lived between the United States and Argentina for many years. In 2001, after having spent twelve years in Deerfield, Massachusetts she found herself back in her country of birth. Strangely however, now she felt a terrible sense of loss. Her twelve years in the U.S. had been rewarding - rich in memories, relationships, and learning. And, even though she had returned to her native Argentina, she no longer felt "at home." Alongside this growing awareness was another equally powerful one: that hers is a story that has been lived by many others. The process of cultural adjustments and a desire to understand the connection between such stories that have repeated themselves over again throughout generations shapes her current thinking and are the focus of this exhibition. Tension, Fusions, and Connections are three parts of a larger watercolor series, entitled Desplazimientos, which were developed in Buenos Aires from 2001-2005. The twenty abstract images on paper in this exhibit were born from Taylor's search for a visual vocabulary that would help her communicate her feelings of displacement. They explore dilemmas, struggles and complexities: The first series, Tension, depicts a growing awareness of this sense of loss, showing divisions between two places, two worlds. In the second, Fusion, the paintings gradually begin to work their way into the adjacent spaces. Connections, raises questions about how the artist's experiences might be connected to others who have undergone similar journeys.
Associated Events
Desplazamientos
Opening Reception
Tuesday, February 13, 2007 Augusta Savage Gallery
Free and open to public.,5:00 pm to 7:00 pm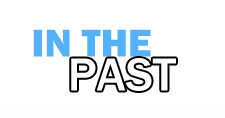 Here is an archive of many of our past events. If you are looking for current happenings at the FAC please go to the home page.
The past events section is updated periodically, very recent past events may not be listed immediately.
To navigate within the past events section:
By Program then by Year
By Artist for Exhibitions
Note these pages are updated every semester.  Not all events or exhibitions will be listed here promptly after they are over.