Friday, February 8, 8 pm
Bowker Auditorium
Pianist Aaron Diehl is one of the most sought after jazz virtuosos, consistently playing with what The New York Times describes as "melodic precision, harmonic erudition, and elegant restraint." For this concert, he shows off his classical training and explores the enigma of improvised music sounding written, and written music sounding improvised. In a program that includes works by Satie, Prokofiev, Glass, Ellington, and many more, Diehl takes us through a tour of how classical and jazz traditions intersect and influence each other.

$35, $25; Five College Students and Youth 17 and Under: $10; Under40TIX $25
Academic Connections: Afro-American Studies; Anthropology; History; Music
See all the
Course Connections
Share this event!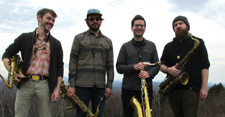 Friday, March 1, 8:00 pm, Bowker Auditorium
Battle Trance aims to fulfill the tenor saxophone's expansive potential as an ensemble instrument while Tigue is a group of three percussionists with a fluid musical identity, making their own kinetic and hypnotic blend of instrumental music.
---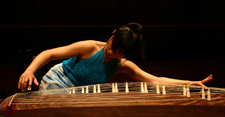 Thursday, November 8, 7:30 pm Bowker
Kurosawa's performance will highlight the versatility of the koto instrument in a program that features classical, contemporary and Japanese classical compositions.
---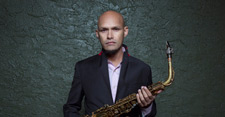 Wednesday, November 14, 7:30 pm Bowker Auditorium
This collaboration combines Zenón's desire to honor the culture of his native Puerto Rico while exploring the strengths of jazz, classical, and folk music to create this eight-part tour of a unique cultural landscape.
---