Directions in Music:
Tribute to Miles Davis & John Coltrane
Featuring Herbie Hancock, Michael Brecker, and Roy Hargrove

Thursday, October 4, 2001
Concert Hall at 7:30 PM   
$40, $30, $15; 17 and under $10; 5 College Students $10, $7, $5.
2001 marks the 75th Anniversary of the births of John Coltrane and Miles Davis, two jazz titans whose combined legacies strongly influence today's musical landscape. Three inheritors of their distinctive sounds and exploratory spirit have banded together to celebrate this anniversary on Thursday, October 4 in the Fine Arts Center Concert Hall: keyboardist Herbie Hancock (alumnus of Davis's renowned '60s quintet), tenor saxophonist Michael Brecker (inspired by Coltrane, a musical adventurer who came of age in the musical tumult of the late 60's) and trumpeter Roy Hargrove (a relative newcomer whose mature ballad style conjures Davis at his late '50s best). Individually, they represent three successive generations of jazz musicians that sprang forth from the fertile ground sown by Coltrane and Davis. And together, along with percussionist Brian Blade and bassist John Patitucci, they will lead a powerful quintet performing the music of, and compositions inspired by, the two modern jazz legends.
While at their creative peaks - Cotrane & Davis performed together in the small groups Davis led from 1955 to 1962 - enduring musical masterpieces were born. Davis' KIND OF BLUE from 1959 is arguably the best example, marking the apex of their collaborative years. It still stands as the best-selling classic jazz album of all time, revered by jazz and general music lovers alike. The music recorded by Coltrane and Davis together and apart from the late '50s through the '60s provides much of the material and all of the inspiration for the song list chosen by Hancock, Brecker and Hargrove for this tribute.
By the mid-'60s, Davis forged his second great quintet with pianist Herbie Hancock, saxophonist Wayne Shorter, bassist Ron Carter and drummer Tony Williams. Loosening the boundaries of melodic structure and the standard "intro/solos/outro" format, and introducing electric instruments into their mix, Davis's group created the groundwork for jazz-rock fusion on such five-star albums as: 1965's E.S.P., 1966's Miles Smiles and 1968's Filles de Kilimanjaro.
An icon of contemporary music, Herbie Hancock is a major composer ("Maiden Voyage, Watermelon Man" and "Cantaloupe Island"), an influential virtuoso pianist (beginning as a star sideman with Miles Davis in the legendary mid- '60s quintet), an Academy award-winning soundtrack composer ("Round Midnight") and an inventor of classic R&B and Hip-Hop grooves ("Chameleon", "Rockit"). He is now a partner in a new label venture, Transparent Music with his latest album, "Future2Future". When asked today of his experience as star sideman under Davis' tutelage, Hancock waxes extreme. "Even though Miles [has] passed away, he's still a constant source of inspiration and support because of the many things that I learned from playing in his band: about teamwork, about courage, about the courage to take risks. And about listening.
Sponsored by Fleet, WEIB 106.3FM and WFCR 88.5FM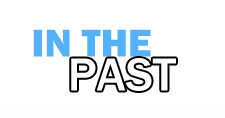 Here is an archive of many of our past events. If you are looking for current happenings at the FAC please go to the home page.
The past events section is updated periodically, very recent past events may not be listed immediately.
To navigate within the past events section:
By Program then by Year
By Artist for Exhibitions
Note these pages are updated every semester.  Not all events or exhibitions will be listed here promptly after they are over.