El Chonchón
performing Juan Romeo & Julieta Maria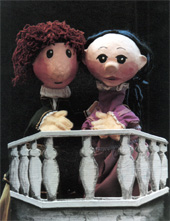 Wednesday, September 29 - Thursday, September 30, 2004
Rand Theater   7:30 pm
$ 25, 15; 17 and under $10, Five College Students $10, 7
El Chonchón's cast of innocents performs a funny, touching and true-to-The-Bard
version of Shakespeare's great romantic tragedy, Romeo and Juliet. Four puppet protagonists tackle all the roles, fussing with their little wigs, their clumsy ladders, and their lack of technical support in a valiant and determined attempt to
achieve Shakespearean dimensions. Despite numerous setbacks and their simple natures, the true courage and heart of these little actors reveal the deepest meaning of Romeo and Juliet. The production has been reviewed as "uproariously funny and heartwarming." Created and performed by Miguel Oyartzúm and Carlos Pinero who are from Argentina and Chile.
*The performances on Thursday, September 30 will be performed in Spanish.
Sponsored by: Florence Savings Bank
Associated Events
Puppetry Presentation
Wednesday, September 29, 2004 Rand Theater
,3:35 pm to 4:25 pm
Puppetry Presentation
Thursday, September 30, 2004 Rand Theater
,2:30 pm to 3:30 pm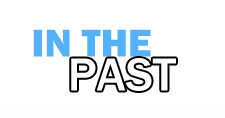 Here is an archive of many of our past events. If you are looking for current happenings at the FAC please go to the home page.
The past events section is updated periodically, very recent past events may not be listed immediately.
To navigate within the past events section:
By Program then by Year
By Artist for Exhibitions
Note these pages are updated every semester.  Not all events or exhibitions will be listed here promptly after they are over.