Friday, September 28, 8 pm
Bowker Auditorium
Trumpeter Amir ElSaffar has created a singular approach to combining aspects of Arabic music with American jazz, extending the boundaries of each tradition. By mixing ornaments and microtones from Middle Eastern music with melodies and harmonies from the West, his ensemble creates sinuous rhythms that escalate into a group intensity that is thrilling to hear. ElSaffar's unique fusion has won him accolades from DownBeat magazine and rowdy ovations at the Newport Jazz Festival.

General Admission: $25; Five College Students and Youth 17 and Under: $10
JAZZ FLIGHT: A series sampler of jazz events including Angelica Sanchez, Amir ElSaffar and Dee Dee Bridgewater. Get a ticket to all three shows for only $65 (price range A); $20 for Five College Students and youth 17 and under. Plus, you'll automatically become a subscriber and get a 15% ticket discount on future performances and additional discounts on area dining.
"ElSaffar has found a beautiful and singular way of pairing the sibling spirits of jazz and the classical maqam system of the Arab world, with their shared spheres of improvisation, deep knowledge of tradition and urge to keep innovating. Two rivers, but they lead to the same ocean."
NPR Music
"While he mines the musical fusion that remains at the heart of all jazz, ElSaffar is also crafting something thoroughly original and wonderful. He's one of the most exciting voices on the scene today, and it's no slight to the other acts to say that the trumpeter had quite simply stolen the show."
Downbeat Magazine
"Some of the most daring, cross-cultural work along these lines has come from the horn, the voice and the imagination of Amir ElSaffar, who has been at the forefront of intertwining the musical culture of his Iraqi ancestry with the sound of jazz."
Chicago Tribune
Academic Connections: Music, Five College Arabic Language initiative, Judaic and Near East Studies, Political Science
See all the
Course Connections
Sponsors: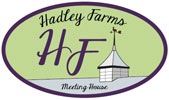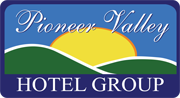 Share this event!