Innovative Pianist Emery Austin Smith
to Play Inaugural Event for Valley Jazz Network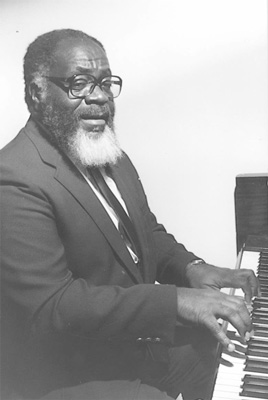 Monday, December 5, 2011 at 7:00 P.M
Northampton Center for the Arts, 17 New South Street, Northampton, Mass.
On December 5 at 7PM The Valley Jazz Network invites the public to its inaugural event as they welcome the legendary jazz pianist Emery Austin Smith for a salon experience that includes music, demonstration and conversation, with a reception to follow. Emery Austin Smith's appearance is sponsored by the Davis Financial Group. The event is free and open to the  public. Smith will perform, as well as offer insights into his experiences on the jazz scene during the 40s and 50s.
Pianist Emery Austin Smith was a talented teen who got an early start working the jazz clubs of Hartford during the 1940s. With the emergence of new clubs along Albany Avenue (now Route 44) Smith was playing music constantly. During these early, impressionable years, Smith gained invaluable knowledge of music theory and harmony, and had the opportunity to play with a wide range of great musicians. After relocating to New York in the late 1940s, Smith headed to Harlem to play in the countless jazz clubs in the area. Over the next several years, Smith worked the keys behind a host of jazz and R&B movers. Sessionman Joe Knight took Smith under his swing and began booking the young pianist for a string of jazz and R&B recording dates.
When the jazz, R&B, and Rock 'n' Roll worlds collided in the 1950s, Harlem's famed Apollo Theater hired Smith as house pianist. At the Apollo, Smith played for the likes of Shirley Devine, Thelma Carpenter, Savannah Churchill, and Carmen McRae. Not only that, he also performed alongside jazz titans Coleman Hawkins, Archie Shepp, and Charles Greenlee. When the jazz scene was reduced to a handful of venues in the 1970s, Smith found himself on the hotel-lounge circuit performing schmaltzy Bacharach melodies for businessmen on expense accounts. Not particularly pleased with his situation, Smith flung his tux into the Connecticut River and turned his attention to education. He taught courses on improvisation, arranging, and jazz history at workshops in the Hartford region. He also found time to record his own compositions for a series of independent releases which he regularly sells during his many gigs across the Northeast. Smith has played at legendary venues such Birdland, The Metropole, and, to the great benefit of the Valley's jazz aficionados, at Carmelina's at the Common in Hadley, where he has been performing for over 25 years.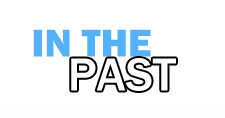 Here is an archive of many of our past events. If you are looking for current happenings at the FAC please go to the home page.
The past events section is updated periodically, very recent past events may not be listed immediately.
To navigate within the past events section:
By Program then by Year
By Artist for Exhibitions
Note these pages are updated every semester.  Not all events or exhibitions will be listed here promptly after they are over.

Valley Jazz Network
Membership is free.

Contact Yvonne Mendez at 413-545-4161; email her.

About
Organizing Principles