Energetic Revelations: Paintings & Drawings by Deborah Garner
Opening Reception: May 2, 5-7pm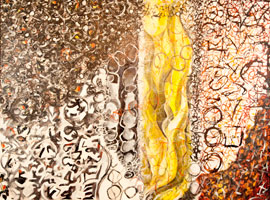 Monday, May 2 - Friday, May 6
Augusta Savage Gallery   
Deborah Garner is a lifelong student of world culture, a dealer in tribal and folk art, and an independent researcher in cross-cultural symbolism whose passion for the creative expression of others has served to enrich her own art-making. Her recent work combines dynamic lines that simulate calligraphy from Asia and the Near East. Nature is also an inspiration. For her, nature consists of visual symbols that coalesce, pulsate, and evoke energy. About her process, Garner says: "From the beginning of creating this work I was truly aiming to be a conduit, to be open and let energy flow onto the paper with as little intellectual interference as humanly possible. I equated the process to a form of automatic writing in a spontaneous and self-forming calligraphy. First attempts were whispers, strands of poetic song, much later the "voices" seemed to come from Nature and the elementals, earth, air, fire and water, lifelong catalysts for art-making and to coincide with dramatic climatic/environmental events happening locally and around the world." "I create from an emotive place, working from the imagination with little intellectual forethought as to the end result. In this work I was trying to get out of my own way, to let things happen. I am often surprised and delighted by what emerges from this stream of consciousness approach, this conjuring of archetypes from my private mythology." Deborah Garner lives in Leyden, Massachusetts, is self-taught, and has exhibited regionally and abroad. She can be contacted at (413)773-1677 or by email:deb@deborahgarnercollection.com.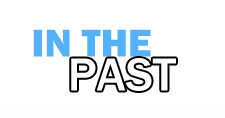 Here is an archive of many of our past events. If you are looking for current happenings at the FAC please go to the home page.
The past events section is updated periodically, very recent past events may not be listed immediately.
To navigate within the past events section:
By Program then by Year
By Artist for Exhibitions
Note these pages are updated every semester.  Not all events or exhibitions will be listed here promptly after they are over.