Gamelan Galak Tika & Ensemble Robot in Concert
Traditional Balinese Gamelan & MIT Lab Artists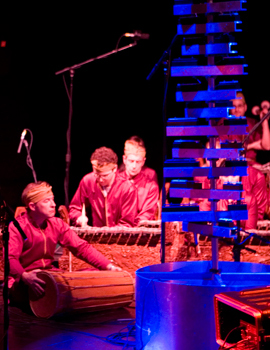 Friday, March 5, 2010
Bowker Auditorium   8:00 pm
$20, $15; Five College/GCC/STCC students/17 & under $15
Experience Galak Tika, America's most innovative Balinese gamelan, performing traditional and contemporary music and dance for Balinese gamelan, electric guitars, electronics, and Ensemble Robot's Heliphon. Performing Evan Ziporyn's rock gamelan classics Tire Fire and Amok!, traditional works featuring stunning Balinese topeng (masked dance), performed by master Balinese dancers I Madé Bandem and Ni Lu Suasti, plus Christine Southworth's exhilarating Heavy Metal for gamelan and robotic glockenspiel, this concert promises to present a musical hybrid that "expands the horizons of both music and humanity's relation to machines."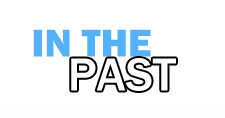 Here is an archive of many of our past events. If you are looking for current happenings at the FAC please go to the home page.
The past events section is updated periodically, very recent past events may not be listed immediately.
To navigate within the past events section:
By Program then by Year
By Artist for Exhibitions
Note these pages are updated every semester.  Not all events or exhibitions will be listed here promptly after they are over.