Festival of Lights
Dance and Music from India
Saturday, November 1, 2003
Bowker Auditorium at 8 pm   
Adults $15; Age 17 & under & Five College Students: $7
In India, the fall festival of Diwali, or "lighting of the lamps," is celebrated with great joy and ceremony. Rooted in ancient mythic stories about Gods, Goddesses, and magical beings, this Festival signifies different versions of these tales in various regions of India. However, for all it is a time for renewal, celebration and the onset of the winter season. The evening performance will open to resonating and exciting percussive rhythms on Indian drums with Samir Chatterjee, a master drummer from India playing Tala Chakra, time cycles on the Tablas with an ensemble of young percussionists. Then watch the lamps come alight and glow as the parade of Gods, Goddesses, Demons and Heavenly Beings descend to Earth with fantastic masks, gorgeous costumes, dancing to lilting melodies, dialogues and narration and community participation together make this annual celebration a joyful occasion for all to experience.
Presented in partnership with the Pioneer Valley India Association.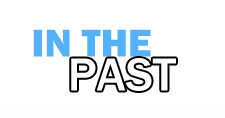 Here is an archive of many of our past events. If you are looking for current happenings at the FAC please go to the home page.
The past events section is updated periodically, very recent past events may not be listed immediately.
To navigate within the past events section:
By Program then by Year
By Artist for Exhibitions
Note these pages are updated every semester.  Not all events or exhibitions will be listed here promptly after they are over.