Festival of India: An Evening of Dance & Music
Bimbavati Devi & Dancers AND Santoor North Indian Classical Music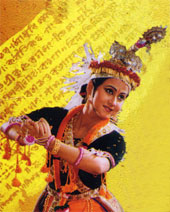 Photos courtesy of Bimbavati Devi
Thursday, October 14, 2004
Bowker Auditorium   8:00 pm
General Admission Adults $20, $15; Age 17 & under & Five College Students: $10, $7
"Her choreography bears testimony to her creativity and repertoire" -Hindustan Times A premier institute for dance in Kolkata, India the Manipuri Nartanalaya presents the renowned style of late Guru Bipin Singh through the performances of his daughter Bimbavati. Manipur, a small state in the Northeast region of India maintains a unique style of dance that is both feminine and vigorous in its technique. Connected closely to the religious rituals and ceremonies, the repertoire consists of many dances that re-tell Hindu mythic tales of Lord Krishna like Rasleela as well as Pung Cholom (dance with the drum), and Thang Ta (martial arts style movements). The Manipur Nartanalaya is devoted to the preservation, perpetuation and propagation of Arts of Manipur and continues to do exemplary research, publication, performances, training and creative work.
The Santoor and Bhajan Sopori - instrument and player are an indivisible force in upholding the Sufiana tradition of Kashmiri music and poetics. Recently, awarded the prestigious Padma Shri by the Government of India, Pandit Bhajan Lal has been a pioneer in bringing to national and international attention the music of the Santoor and placing it at par with the popular Sitar. Born in a family of great Kashmiri musicians and mystics, Bhajan draws upon this lineage in playing and composing beautiful soulful music that speaks from the heart and transforms time and space for the listener. Creating exciting rhythmic variations and syncopations in his duos with the drummer and Tumba (pot) player, Bhajan has composed over 4000 songs in Sanskrit, Persian, Arabic and other India languages. Abhay Rustam Sopori, Bhajan's talented son and disciple is the 4th generation musician in this musical family. He will perform with his father for this concert. Joining the music duo will be the renowned drummer Samir Chatterjee, a wizard on the tablas who has accompanied India's greatest musicians. This multi-talented percussionist has founded Chhandayan, a school of music in New York and plays with western musicians with equal ease and facility. Www.santoor.org Presented in collaberation with the Five College World Music Program and the Department of Music at Smith College.
Associated Events
Master Class-Bimbavati Devi (Rhythm & Movement)
Tuesday, October 12, 2004 Umass Dance Department
,
Master Class-Bimbavati Devi (Rhythm & Movement)
Wednesday, October 13, 2004 Nataraj Center for the Arts
,
Percussion Class with Samir Chatterjee
Wednesday, October 13, 2004 Music Department at Smith College
,
Santoor Class with Bhajan Sopori
Friday, October 15, 2004 Music Department at Smith College
,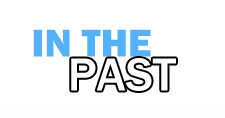 Here is an archive of many of our past events. If you are looking for current happenings at the FAC please go to the home page.
The past events section is updated periodically, very recent past events may not be listed immediately.
To navigate within the past events section:
By Program then by Year
By Artist for Exhibitions
Note these pages are updated every semester.  Not all events or exhibitions will be listed here promptly after they are over.