Film: Young Arab Filmmakers
Arab Cinema Panorama

Wednesday, September 24, 2008
School of Managament Room 137   7:00 pm
Free and open to the public
IMPORTANT SCHEDULING CHANGE!*
Arab Cinema Panorama presents Young Arab Filmmakers Showcase- A special program of films by young Arab filmmakers including the award-winning short Under the Sun (Ali Mostafa, United Arab Emirates, 2005, 23 min.), and videos created by youth, ages 10 and up, in participation with the Contrast Project/Voices Beyond Walls--digital storytelling workshops in Palestine for personal expression, empowerment, nonviolent activism, and advocacy (10 short videos made between 2006-2007, approximately 63 minutes.)
*This event replaces the screening of the Raed Andoni film Improvisation. Funding assistance for the Arab Cinema Panorama has been provided by the: Five College Film Council, the Five Colleges Lecture Fund and the College of Social and Behavioral Science, University of Massachusetts-Amherst.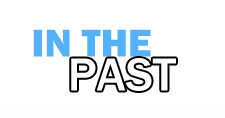 Here is an archive of many of our past events. If you are looking for current happenings at the FAC please go to the home page.
The past events section is updated periodically, very recent past events may not be listed immediately.
To navigate within the past events section:
By Program then by Year
By Artist for Exhibitions
Note these pages are updated every semester.  Not all events or exhibitions will be listed here promptly after they are over.