Foreign Affairs: Five Artists from Japan
Opening Reception Sunday September 8, 2-4PM
Through October 7, 2013

Curated by Chris Nelson
The five artists in Foreign Affairs Izuru Mizutani, TANJC, Masahiro Amano, Yuriko Yamamoto, and Yoshiaki Kita make up Project NoA (Neuron of Artists Project NoA (Neuron of Artists)- an artist-run organization, based in Japan, that is dedicated to building relationships among artists and arts-related people through the curating of exhibitions and by assisting in the development of a network of people dedicated to the advancement of cultural understanding through contemporary art.
Collectively they have exhibited internationally at venues that include The National Museum, St. Petersburg, Russia; Strasbourg Museum of Modern and Contemporary Art, France; P.S. 1, NY; Art Basel, Switzerland; Grand Palais Museum, Paris, France; The Museum of Modern Art, Mito, Japan; and the National Museum of Contemporary Art, Seoul, Korea.
The artists will be in residence for two weeks in September. Check our Facebook page for schedule of talks and events.
Curator:  Chris Nelson.  Nelson is a visual artist who has exhibited throughout the region and in Asia. He has curated and organized numerous exhibitions over the past sixteen years, both independently and working with committees.  He was a founding and leading member of Gallery 251, in Fort Collins, Colorado, and an active member of Gallery A3 in Amherst.  He was also the director of the Canal Gallery, in Holyoke, and has recently curated two shows for MIFA at the Victory Theater.  Additionally, for the past ten years he has worked with multiple museums and galleries as a preparator, designer and fabricator. 
Artist Talks:
Hampden Gallery: At the opening reception at 3:30 pm

Marlboro College, Apple Tree Lecture Hall,  September 10th, 3:30 pm

Hampden Gallery, September 11th, 4:00 pm

Mount Holyoke College, Dwight Hall Room 101,  September 12th, 4:30 pm
Laura Holland's ART 370 students reviews of Foreign Affairs exhibition:
Christina Tajik
Katherine  Schmeck
Erica Marksteiner
Katie Hodgkins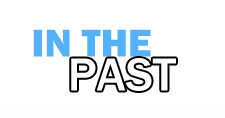 Here is an archive of many of our past events. If you are looking for current happenings at the FAC please go to the home page.
The past events section is updated periodically, very recent past events may not be listed immediately.
To navigate within the past events section:
By Program then by Year
By Artist for Exhibitions
Note these pages are updated every semester.  Not all events or exhibitions will be listed here promptly after they are over.

More Information
Hampden Gallery Hours:
Tuesday through Friday: 1 PM to 6 PM
Sunday 2 PM – 5 PM
We are closed for academic breaks (Thanksgiving, Christmas, Spring Break, Summer) and state holidays
Contact Information:
Main Number: (413) 545-0680
Gallery Director, Anne LaPrade Seuthe
Gallery Manager, Sally Curcio