Shadows in the Cave:
Works in Progress: Alan Fortescue
Hampden Pop-up Gallery in Bartlett Hall, Rm 310:   February 1 - April 15, 2022
Artist Reception: Sunday, February 6, 2022 - 2:00-4:00 p.m. ET
Artist Talk in Gallery & online: Sunday, Februrary 6, 2022 - 2:15-2:45 p.m. ET
---
This exhibition represents works in progress towards an envisioned series of paintings entitled
Shadows in the Cave
. Engaging the American dream as a robust ideal and an illusion, the series explores concepts of hope, freedom, and loss as they take various shapes in individual lives and the culture at large.
Artist Statement:
This series of paintings explores the interrelatedness of darkness and light within individual lives and the natural world. It seeks to illuminate the predicament of living an increasingly threatened existence on a still immensely beautiful planet. For some, the threat remains unrecognizable. For others, it is the beauty that is imperceptible. The work examines the relationship between personal and social narratives, and grapples with a contemporary dilemma: despite widespread technological means of constant connectedness, we are known and seen less, increasingly isolated in a sea of electronic gazes that have replaced needed experiences of recognition and intimacy.

My artistic approach is grounded in an examination of what we think of as reality and what it means to be a sentient being in a seemingly endless expanse of time and space. I believe that what keeps art vital and what is central to cultivating a purposeful sense of being is our ultimate inability to find an end to meaning making. What we discover in the pursuit of making art is not only new knowledge, perceptions, and understandings of ourselves, but also novel questions, unforeseen conundrums, and a deepened comprehension of both the horror and beauty of existence. The creation of art constitutes an essential part of an ever widening cycle of complexity which itself also ultimately defies explanation. Said differently, art makes life meaningful because it both offers a fuller understanding of who we are and might become, and provides a means by which we may escape the dead end that would come from knowing everything, a state that would leave us with nothing to explore or strive for. As Plato notes in the Phaedrus, true beauty reminds our souls of their mystery.
 
Bio:
Alan Fortescue's artistic practice is informed by a lifelong exploration of the power of transcendent beauty to shape a human soul. This exploration was significantly impacted by his tenure at Earthwatch Institute where he led the development and implementation of learning programs designed to synthesize science, policy and effective pedagogy in effort to engage individuals and communities with environmental problems. He has also worked closely with UNESCO building educational programs and doing outreach for the UN Decade on Education for Sustainable Development and the Global Green Society Initiative. This work led to a deepening appreciation for the vital role that art, particularly as expressed through personal and social narratives, may play in shaping different ways of seeing and being. Through the co-creation of new narratives with constituents worldwide, Alan came to experience firsthand art's capacity to locate us in our shared humanity and the struggle to survive, connect, and make meaning in the face of the Void.




Admission is free.
---

310 Bartlett Hall
---

Free ticket required to get information to access Artist Talk Online
---
---

 Sponsored by: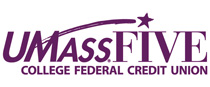 ---
...or browse our full event calendar