Fred Frith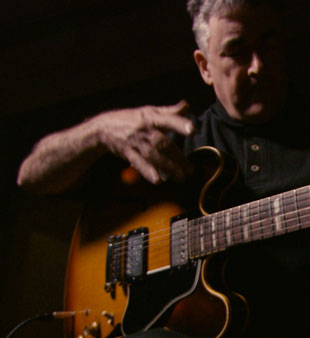 Thursday, October 28
Bezanson Recital Hall   8:00 pm
$10; students: $5
Guitarist and composer Fred Frith is an icon of avant-garde music. "A musical consciousness of rare intelligence backed with an omnipresent sense of humour," writes Libération, "Frith makes music that is amongst the most powerful and original of the present time".
Born in 1949 and raised in Yorkshire, England, multi-instrumentalist, composer, and improviser Fred Frith has been active across a broad spectrum of music-making since the late 1960s, starting with the iconic rock collective Henry Cow. In a career spanning more than 40 years, Frith is internationally renowned as an electric guitarist and improviser, songwriter, and composer for film, dance and theater. Through bands like Art Bears, Massacre, Skeleton Crew, the Fred Frith Guitar Quartet, and Cosa Brava, Frith has managed to keep one foot in the rock world while continuing to branch out into almost every area of contemporary music.
His compositions have been performed by ensembles ranging from Arditti Quartet and the Ensemble Modern to the Baroque ensembles Concerto Köln and Galax Quartet, from the Dutch Radio Chamber Orchestra to ROVA and Arte Sax Quartets, from rock bands Hieronymus Firebrain and Ground Zero to the Glasgow Improvisers' Orchestra. Film music credits include the acclaimed documentary Rivers and Tides, directed by Thomas Riedelsheimer, The Tango Lesson and Yes by Sally Potter, and Peter Mettler's astonishing Gods, Gambling and LSD. His vast catalogue of recordings is available on Tzadik, Winter & Winter, ReR, and his own label Fred Records, among many others.
Frith has performed and recorded with a who's who of modern music including Lotte Anker, Derek Bailey, Anthony Braxton, Sylvie Courvoisier, Alvin Curran, Brian Eno, Evelyn Glennie, Carla Kihlstedt, Katia Labeque, Bill Laswell, Ikue Mori, Lawrence D. "Butch" Morris, Bob Ostertag, Zeena Parkins, The Residents, Christian Wolff, Robert Wyatt, Otomo Yoshihide, and John Zorn, among many others.
Frith is the subject of Nicolas Humbert and Werner Penzels' award-winning documentary film, Step Across the Border. He is currently Chair of the Graduate Music Department at Mills College in Oakland, California.
"....undying curiosity, bitter wit, child-like sense of play, and creeping melancholy percolate through the guitarist's records," writes Guitar Player. "It might be useful, perhaps, to think of him as a folk musician who makes miniatures of the world around him using scraps torn from corners of the map."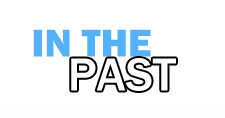 Here is an archive of many of our past events. If you are looking for current happenings at the FAC please go to the home page.
The past events section is updated periodically, very recent past events may not be listed immediately.
To navigate within the past events section:
By Program then by Year
By Artist for Exhibitions
Note these pages are updated every semester.  Not all events or exhibitions will be listed here promptly after they are over.