Fulgar ConditumL A Search for Ancestors, Secrets, Myths and Magic
Here, There, and Everywhere: Anticipating the Art of the Future
Wednesday, April 1 - Tuesday, April 14, 2009
For her project Dragan visited the small village of Cioceni in the Prahova valley of Romania, where her father was born seventy-six years ago. As she writes, "It was my first time visiting this place and also the first time I learned about some of my relatives. Every day I heard family stories and local folklore (both factual and enigmatic) conflating the personal and the archetypal. These were manifest in ordinary activities that became mysterious happenings. With one thousand LED lights and batteries, the children and I made several actions on different evenings reacting to sites in the area. One important site was a well on a field over a mass grave from World War II. During our action a strong wind arose forcing us to quit. The wind subsided immediately after we returned to the village; it was agreed that with our lights we had awoken the spirits that had 'died without light." "[Also] I filmed and recorded elderly women as they sang and cried the 'Caloianul," a song traditionally sung by young girls in a rainmaking ritual. Only the old ladies now remember the song, and only real tears can bring the rain. That same evening we burned corncobs and set them afloat on the river and the very next day it rained, ending a period of serious drought in the region." The resulting exhibit will consist of a series of photographs and videos and, perhaps, drawings. The photos will be printed on duratrans and shown in lightboxes. The videos will be shown on small, flat screens hung on the wall.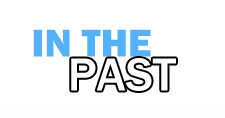 Here is an archive of many of our past events. If you are looking for current happenings at the FAC please go to the home page.
The past events section is updated periodically, very recent past events may not be listed immediately.
To navigate within the past events section:
By Program then by Year
By Artist for Exhibitions
Note these pages are updated every semester.  Not all events or exhibitions will be listed here promptly after they are over.