The Great Mountain
Monday, February 3, 10:00 a.m.,
Bowker Auditorium
$7 Ages: Grades 2 – 6
Running Time: 45 minutes plus Q & A
Written and Performed by Red Sky Performances of Toronto, Canada
Young Nuna has started to hear things she can't figure out. Realizing she has inherited the ability to hear the spirits of rushing rivers and soaring mountains, Nuna's grandmother takes her to the river and entrusts her to a boatman who brings her to where a glacier is melting and the spirit of a great mountain weeps. Does Nuna have the power to answer the mountain's cry? In this re-telling of the Native American story of Jumping Mouse, a young girl discovers the transformative power of nature and the importance of courage.
Curriculum Connections:
Native-American culture, Environment and climate change, Responsibility to the Earth, Community values, Folk tales and Storytelling, Theatre and Dance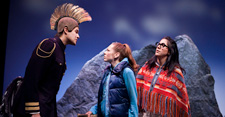 CONNECT
Artist's website
Facebook: Red Sky Connect
Twitter: @sredskyconnect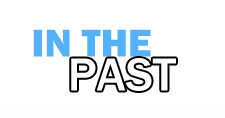 Here is an archive of many of our past events. If you are looking for current happenings at the FAC please go to the home page.
The past events section is updated periodically, very recent past events may not be listed immediately.
To navigate within the past events section:
By Program then by Year
By Artist for Exhibitions
Note these pages are updated every semester.  Not all events or exhibitions will be listed here promptly after they are over.