Sand Mandala
Thursday September 26 and Friday, September 27
Timed Entry Phone Reservations Only at 545-2116
Fine Arts Center Concert Hall
All Ages - Special ticket price $3
Running Time: 50 Minutes
All across the world, the creation and beauty of a Tibetan Sand Mandala painting remains a constant phenomenon of art and construction. Come and see the monks at work as they use traditional instruments to lay down the finest grains of colored sand to produce a work of art that explodes with color and detail. In the lobby, students can take part in additional art activities. This unique event highlights the power of the healing arts to ignite peace and tolerance among all.
Session A
Mandala viewing 9:30 -10:00
Activity period 10:00 to 10:30
Session B
Mandala viewing 10:00-10:30
Activity period 9:30 to 10:00
Session C
Mandala viewing 10:30 to 11:00
Activity period 11:00 to 11:30
Session D
Mandala viewing 11:00 to 11:30
Activity period 10:30 to 11:00 
Curriculum connections: World Culture, Math and Geometry, Visual art concepts of Color theory and Design, Respect for the environment, Community values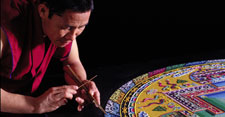 CONNECT
Facebook: https://www.facebook.com/MysticalArtsofTibet?v=wall
Twitter:  @LoselingMonks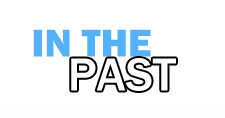 Here is an archive of many of our past events. If you are looking for current happenings at the FAC please go to the home page.
The past events section is updated periodically, very recent past events may not be listed immediately.
To navigate within the past events section:
By Program then by Year
By Artist for Exhibitions
Note these pages are updated every semester.  Not all events or exhibitions will be listed here promptly after they are over.