RElive Gala Moments, REnew Your Connection to the FAC,  REimagine How you Experience the Arts
Starting the week of February 1, 2021

Thank you for your interest in joining us for the Fine Arts Center's 32nd Annual Gala & Auction. This year, we can say for sure that you'll experience a Gala like no other!

Join us as we Relive your fun moments from Galas past, Renew your connection to the Fine Arts Center and its impact in our community, and Reimagine how you experience the arts.

We have so many opportunities for fun and excitement starting the week of February 1! We will be releasing our mini-auction catalog, and throughout the week UMass Dining's award winning chefs will lead you in preparing your appetizer and drinks for the night.

Our mini-auction opens for bidding on Friday, February 5th featuring work from Tom Friedman and Laura Radwell.  The auction closes at the end of our presentation on Saturday…so don't miss the chance to do some early bidding!
 
Then, On Saturday, February 6, 2021 at 7:30 p.m. ET

We'll all gather virtually to celebrate the work of the Fine Arts Center. The night features a trivia contest sponsored by Florence Bank and run by Brian Nicks Productions. Prizes given to the top three winners. Also, FEVER is back this year with a post-presentation dance party thanks to Finck & Perras Insurance

Thank you to Greenfield | Northampton Cooperative Bank for once again being our Presenting Sponsor! We can't thank you enough. 

Once you've registered for the event detailed information, updates and links will be sent to you regularly. We are looking forward to hosting on February 6th and thank you for your continued support of the Fine Arts Center. 

The Gala presentation is free of charge. Registration is required. 

If you are able, we ask that you consider a Gala donation at the regular ticket price for an individual or couple attending the event ($125/$250), or a gift at your comfort level. 

With your gift, you'll help raise funds for the FAC's programming and Arts/Access outreach programs—such as artist connections, Angel Tickets, Global Arts daytime performances for K-12 students, Jazz in July Summer Music scholarships, and UMCA's curatorial fellowships. Join us in exposing all generations to the wonders of the arts. 


Thanks also to our Gala Committee—for reimaging a Gala for all of us!
Tanya Fuller, Chair, Lindsay Berry-Co-Chair, Maureen Raab Co-Chair, Carol Moore Cutting, Ami Fagin, JoAnne Finck, Michael Gove, Jane Johnson, Paul Peelle, Justin Pelis, Terry Peters, Jenny Southgate, Rhonda Venne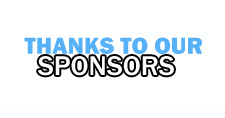 Presenting




Entertainment








Red Carpet Memories






 Leading 






Sustaining
Susan Clopton and John Levine

 
Corporate 
Jamilla Deria and Evans Jones
Jones Group Realtors



Media 








Auction 






Trivia