Gallim Dance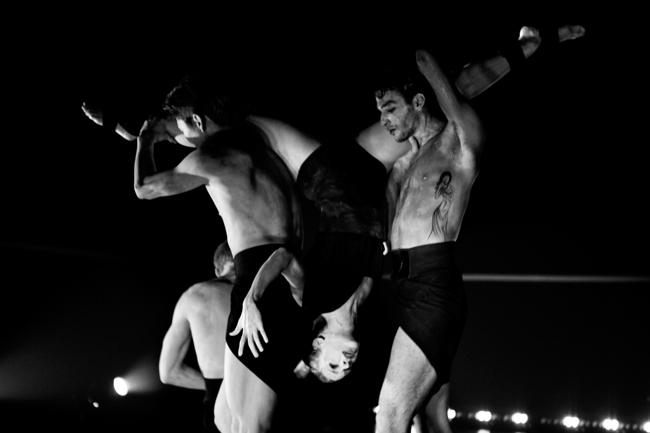 Wednesday, October 19, 7:30pm, Concert Hall
Running Time: 50 minutes, followed by a discussion with the company, Dancers: 6, Premiere: 2009
Audiences can expect the unexpected when Gallim Dance performs. Since its debut in 2006, Gallim Dance has caused a stir in the world of dance and choreography. With former Batsheva Ensemble dancer Andrea Miller at the helm, this contemporary dance company has received praise after praise for each new dance. Miller's ability to tap into primal sensations results in elegantly disciplined work. The choreographer blends playful and physical movements with subtle moments of introspection, set to indie music from different parts of the globe.
Reserved Seating: $35, $30, $15; FC, GCC, STCC and 17 & under $10
There may be some partial nudity in this performance.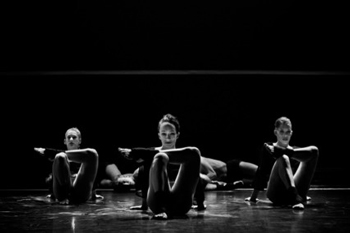 "Delicious strangeness, fierce aggression, and raw beauty." – Susan Reiter, New York Press
For the Fine Arts Center appearance the company will perform the evening-long work Blush. Blush is an invigorating work dense with emotion and physical exertion that investigates themes of intimacy, instability, and the desire of the heart and body to feel strongly. Movement that draws from Butoh and ballet is set to a collage of music ranging from Chopin to Electro Punk. As the battlefield of the dance develops six dancers covered in white paint increasingly make contact, harsh movement leads to achingly tender moments. The raw, explosive power of Blush exposes the dancers' rosy flesh and the ecstasy of their existence.
Blush has been selected by the National Dance Project for a 2011-2012 Touring Award, which provides Gallim with meaningful support to bring Blush on tour to various cities throughout the US. 
Choreography: Andrea Miller, Lighting Design: Vincent Vigilante, Costume Design: Jose Solis, Music: Mannyfingers, Andrej Przybytkowski, Chopin, Kap Bambino, Arvo Part, Wolf Parade.
Founded in 2006 by choreographer Andrea Miller, Gallim Dance is a New York City based company that quickly caught the attention of the dance community. Known for its visceral movement that creates a lasting resonance in the conscience, Gallim Dance includes an award-winning ensemble of dancers hailed for their quick wit, morphing physical quality, and technical virtuosity.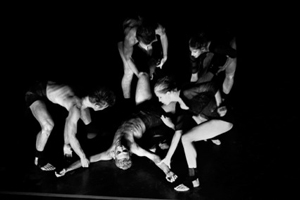 Miller's works are simultaneously kinetic and intimate expressions of the self and its dialogue with identity, sensuality, and search of meaning. Called "gloriously quirky" by Dance Magazine and noted in The New York Times for its "visceral excitement, fervor and undeviating commitment", the company has performed in many premiere venues and festivals including The Joyce Theater, Jacob's Pillow, Spoleto Festival USA, New York City Center's Fall for Dance festival, Chutzpah! Festival, Joyce SoHo, White Bird Dance, Movement Research at Judson Church, Dance Theater Workshop, Alvin Ailey Citigroup Theater, and The Juilliard Theater among others.
The company has also received support from The American Music Center, Broadway Cares/Equity Fights AIDS, First Republic Bank, The Jerome Foundation, Lower Manhattan Cultural Council, The Mid-Atlantic Arts Foundation's USArtists International, New York City Department of Cultural Affairs, The O'Donnell-Green Music and Dance Foundation, The Princess Grace Foundation, and The Trust for Mutual Understanding.