CHITRA GANESH
& NITIN MUKUL
Splintering Signals
Opening Reception Friday November 1, 5-7PM
Through collage, New York City artists Chitra Ganesh and Nitin Mukul reconfigure commonplace narratives, charging them with tremendous energy. Integrated into their paintings and drawings are highly provocative images from comics, mainstream TV broadcasts, and other sources. Stitched together, they arrive at unified wholes that signal what has become our increasingly complex world.

Chitra Ganesh draws from a broad range of material, including the iconography of Hindu, Greek and Buddhist mythology, 19th century European portraiture and fairytales, song lyrics, as well as contemporary visual culture such as Bollywood posters, anime, and comic books. The process of automatic writing is central to her practice, and emerges from dissecting myths to retrieve its critical moments. By layering disparate materials and visual languages, she considers alternate narratives of sexuality and power in a world where untold stories keep rising to the surface.
Chitra was born and raised in Brooklyn, NY. She received a B.A. from Brown University, attended the Skowhegan School of Painting and Sculpture, and received her MFA from Columbia University. Her work has been exhibited widely at venues including the Brooklyn Museum, the Queens Museum of Art, the Asia Society, Bronx Museum of Art, and at international venues in Asia, Europe, and India Her works have been featured in several publications and Chitra has been awarded grants and residencies from the College Art Association, New York Foundation for the Arts, The Center for Books Arts, Art Omi, and Smack Mellon Studios.

Nitin Mukul's painting practice, rooted in collage, contrasts the many elements and tensions of geographic place while exploring the ways that physical boundaries reshape identity. Through a skillful interplay between process-oriented marks, the use of representational elements and the recombining of architecture and landscapes, Nitin calls attention to the impermanence and fragility of what's around us and to the disembodied ways we function today.
Mukul from Lawrence, MA, earned his BFA from UMASS Amherst and studied graphic design, photography, printmaking and painting at Hogescool voor de Kunsten in the Netherlands. His work has been reviewed in The New York Times, The New York Press, The Wall Street Journal, and other publications. He was an assistant for the late American minimalist Sol Lewitt and was a former Creative Director at the Indocenter of Art & Culture in NYC. His work has been exhibited in the U.S., Hong Kong and Delhi.


More Information
Gallery Hours:
Mondays & Tuesdays 1-7 pm; Wednesdays through Fridays 1-5 pm
Contact Information:
103 New Africa House
University of Massachusetts
180 Infirmary Way
Amherst, MA 01003 
(413) 545-5177

 
Gallery Director, Dr. Terry Jenoure
Gallery Manager, Alexia Cota
 
For GPS and mapquest:
180 Infirmary Way
Amherst, MA 01003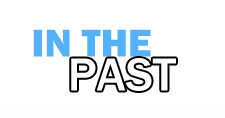 Here is an archive of many of our past events. If you are looking for current happenings at the FAC please go to the home page.
The past events section is updated periodically, very recent past events may not be listed immediately.
To navigate within the past events section:
By Program then by Year
By Artist for Exhibitions
Note these pages are updated every semester.  Not all events or exhibitions will be listed here promptly after they are over.