GRACE BEFORE DYING

A photo documentary by Lori Waselchuk of a prisoner-run hospice that have helped transform Louisiana's notorious Angola prison, one of the most dangerous maximum security prisons in the United States
October 6 - 27, 2011
Augusta Savage Gallery
GRACE BEFORE DYING documents a prisoner-run hospice in Angola, Louisiana.  It charts the extraordinary breakthrough in humanity that has helped transform one of the most notorious maximum security prisons in the United States into one of the least violent. The prison has a large percentage of inmates serving life sentences. Nearly three- quarters of its 5,000 residents will leave the prison only upon their deaths.  Lori Waselchuk's panoramic black-and-white prints record the heightened sensitivities that this ground-breaking program has instilled in a very tough world.
Poignant quotes from the incarcerated hospice volunteers and patients accompany the sear­ing photographs.  The images are set in a carefully built sequence that charts the development of a culture of caring and compassion. They challenge stereotypes of incarcerated people, and provide an intimate perspective on what long-term and life sentences mean for those inside.
The photographs have been featured in print and digital media including Newsweek.com, Oxonian Review, F-Stop, Photo District News, Cultural Vistas, Esquire (Russia), VSD (France), and Black & White (UK).  This project was a finalist in the Aperture West Book Prize 2008. Other recognitions include an Audience Engage­ment Grant in 2008 from the Open Society Documentary Photography Project, a nomination for the Santa Fe Prize in 2009 and a finalist in the 2008 Critical Mass review. The Louisiana Endowment for the Humanities awarded Grace Before Dying a Publishing Initiative Grant which supported the writing of the book.
George Slade, Curator the Photographic Resource Center in Boston, MA writes about Waselchuk, "Her work commands empathy--not the condescension of sympathy, but a level gaze that reminds us that no matter who we encounter in her photographs, we are more alike than different."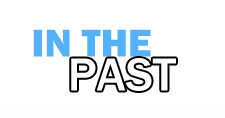 Here is an archive of many of our past events. If you are looking for current happenings at the FAC please go to the home page.
The past events section is updated periodically, very recent past events may not be listed immediately.
To navigate within the past events section:
By Program then by Year
By Artist for Exhibitions
Note these pages are updated every semester.  Not all events or exhibitions will be listed here promptly after they are over.

Thursday, October 6 from 5 - 7pm

More Information
Gallery Hours:
Mondays & Tuesdays 1-7 pm; Wednesdays through Fridays 1-5 pm
Contact Information:
103 New Africa House
University of Massachusetts
180 Infirmary Way
Amherst, MA 01003 
(413) 545-5177

 
Gallery Director, Dr. Terry Jenoure
Gallery Manager, Alexia Cota
 
For GPS and mapquest:
180 Infirmary Way
Amherst, MA 01003