GRACE WILLIAMS:  Coming Out On The Other Side
Opening Reception Wednesday October 2, 5-7PM
Visionary works in glass, encaustic, and paint on canvas convey the power and promise of a changing world.
Grace Williams was born in Jamaica, WI and has lived most of her life in NYC.  She is a seasoned artist with an unusually complex and highly impressive body of work that appears in collections owned by Percy Sutton, the late Nina Simone, Mario Cuomo, and a host of museums.  Her work includes paintings, encaustic, glass mosaics, altars, Power Figures, chairs, and other functional objects replete with beads, paint, metal, wood, fabric, and often antiquated, obsolete items. They honor people, famous and unknown. They describe spiritual states. They have meaning that may be understood by the quiet, humble, solitary viewer. A graduate of the Fashion Institute of Technology and with early training in costume and set design, Williams offers, I'm very much into texture.  I think people react to texture.  It's usually the texture that runs through your body and makes you say, Ooh!
Grace Williams' Harlem studio is transformational and many of her new works hang in unusual contrast to older pieces. They are light and easy to carry.  She calls them flags. They are more abstract than their earlier, more figurative counterparts. Although she continues her initial explorations with glass and paint, she now works on unframed canvases for their ease of storage and carriage.
Williams understands the power of ritual and tribute saying, I love my ancestors, so I've always done ancestor work. I was fortunate enough to come up through the [Black Power] Movement, so I always had heroes. And, we were always telling stories.
Then, she quickly moves into that sphere where she is most insightful, offering metaphysical gems that help us to trust ourselves and the Unknowable even more: Our lives are like a university. I keep taking these courses. And, when it comes together, it's such a special university. A university of my mind. I don't give myself a degree, but I keep moving on.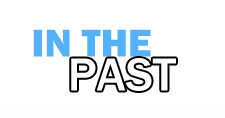 Here is an archive of many of our past events. If you are looking for current happenings at the FAC please go to the home page.
The past events section is updated periodically, very recent past events may not be listed immediately.
To navigate within the past events section:
By Program then by Year
By Artist for Exhibitions
Note these pages are updated every semester.  Not all events or exhibitions will be listed here promptly after they are over.


More Information
Gallery Hours:
Mondays & Tuesdays 1-7 pm; Wednesdays through Fridays 1-5 pm
Contact Information:
103 New Africa House
University of Massachusetts
180 Infirmary Way
Amherst, MA 01003 
(413) 545-5177

 
Gallery Director, Dr. Terry Jenoure
Gallery Manager, Alexia Cota
 
For GPS and mapquest:
180 Infirmary Way
Amherst, MA 01003