Group Dynamics
Sunday, May 10 - Thursday, May 14, 2009
Petula Bloomfield
Paul Carney
Thomas Dudley
Deborah Garner
Barbara Hadden
Alicia Hunsicker
Ralph Lowen
Susan Montgomery
Kenneth Murphy
Jennifer Tibbetts
Information On The Artists Group Dynamics
PETULA BLOOMFIELD petulabloomfield@mac.com www.petulabloomfield.com Statement
Questioning the concept of identity, I explore the relationship between physical and emotional identity. In these paintings, I destabilize individual likeness in favor of presence. Shadowy, faceless, androgynous forms emerge from densely layered surfaces upon which the kinetic energy of emotions is superimposed. The presence of the undefined figure may stimulate a psychological interplay between the inner and outer environments.
The paintings can be adversarial, violent and vulnerable at the same time. The technique of using multiple overlaying layers of paint attempts to reveal both the transparent and opaque nature of the physical, emotional and spiritual experience of being human.
Petula Bloomfield has been an exhibiting artist in galleries and museums since 1990. She was accepted into the PhD in Visual Arts program at the Institute for Doctoral Studies in the Visual Arts in 2007, and has a Master of Science in Art from the University of Massachusetts Amherst and a Bachelor of Arts in Liberal Arts from Clark University, Worcester. She has taught art classes and designed and presented workshops in schools and her studio since 1996. She has been an art instructor at the Pioneer Valley Performing Arts Charter School since 2003 and has completed two residencies at the Vermont Studio Center. Petula's work was commissioned as a permanent installation for the entrance lobby in the new Sunderland Public Library, Sunderland, MA.
DEBORAH GARNER www.deborahgarnercollection.com Statement
My work explores the stuff of life, the texture of dreams, the elemental forces that merge, mold and morph into ever-changing configurations of form and color.
I create from an emotive place, working from the imagination with little intellectual forethought as to the end result. I am often surprised and delighted by what emerges from this stream of consciousness approach, this conjuring of archetypes from my private mythology.
A lifelong student of world culture, dealer in tribal and folk art, and independent researcher in cross-cultural symbolism, Garner's travels in the physical world often re-emerge as almost familiar settings in the dream world. The resulting images produce what the artist likes to call "postcards from the edge of consciousness." Nature is a never ending source of inspiration and visual metaphor for Garner, who says of her process: "It is a personal representation of the universal, a visual language of symbols that coalesce to evoke the animating energy of the Life Force."
Deborah Garner is a self-taught artist, exhibiting regionally and abroad. She is self-represented and can be contacted at (413)773-1677 or by email:deb@deborahgarnercollection.com . Work can be seen at Gallery in the Woods, Brattleboro, VT, by studio appointment and online at www.deborahgarnercollection.com .
BARBARA HADDAN www.barbarahadden.com Statement
My subject is the woods. The chaos in this landscape attracts me because it encourages a variety of interpretations. Different seasons, the age of a forest, and changes of light inspire my response. Younger woods and earlier seasons bring about working with water. Older-growth forests and darker months encourage an excavation, down into the forest floor, the decay promising regeneration. Where water and earth meet is mud, which emerges from decay: I scrape off paint and add layers. The paintings always begin outdoors. Some resolve themselves before I leave the site, but most I finish in the studio.
Barbara Hadden was born in 1955, in Hamburg, Germany, and spent her childhood in Europe and the Middle East. She studied painting, photography and filmmaking at the School of the Museum of Fine Arts, Boston, where she received a diploma in 1977. She was awarded an Alumni Traveling Fellowship from that school in 1995 for her work in photography. Two years later, Hadden was a finalist in the Regional Fellowships for Visual Arts, awarded through the New England Foundation for the Arts. In 2002, she began to attend artist residency programs, which have deepened her commitment to landscape-based painting and photography.
ALICIA HUNSICKER www.aliciahunsicker.blogspot.com Statement
Hunsicker's work is self-reflective and inspired by Nature's patterns, the body, shadow & light, energy, perception, emotion, and concepts of duality/non-duality. Her new work focuses on the eye which she views as a universal and potent symbol of the divine. This new work is related to her recent collaborative project entitled "Eye to Eye" which took place at the Zendai Museum of Art in Shanghai.
Hunsicker, is known for her rich palette and highly detailed symbolic and figurative paintings. She is currently represented by Gallery in the Woods, Brattleboro, VT. She actively shows her work throughout the United States, and abroad.
Alicia Hunsicker lives and works from her studio in Western Massachusetts.
RALPH LOWEN www.lowandbehold.com Statement
Humans? Strange beings! Funny, sad, kind, vicious, loving, brutish, beautiful, ugly, godlike and evil and some just love to draw and paint as a way of being. God I love them all, but they drive me nuts. So what is my response, I draw and paint-- what else? Some say I"m creating my own world but family keeps me grounded and wondering. It's the wondering I paint.
"Hide and Seek" by Pavel Tchelitchew hooked me as a little kid. Unfortunately it was decades before I realized mere mortals could make art. Then came Goya, surrealism, Italy, Gorky, Gonzales-Torres (light bulbs, billboards what's up with that, I do love it though), Bacon, Serra, Jed Pearl, and Maus I and II. That is only the tip of the iceberg.
To pick up a pencil and feel it bounce along the paper, until lines come to life, great stuff. Paint, color, how the hell did the masters do it, for that matter how the hell did I do the last painting? It doesn't matter because it's the next one that counts.
SUSAN MONTGOMERY Statement
My recent paintings are part of a continuing series. The focus of each piece in the Radium series varies, however it revolves around the concept of mapping stories. Stories and the way they become lost, hidden, changed through time and forgotten. The artwork is composed from three main narrative components. The first element is the Radium Girls" experience. At the beginning of the twentieth century young women were employed in factories to paint watch dials and other instruments with radium-laced luminous paint. In the process, the women swallowed radium, which produced negative effects on their health and in many cases, resulted in their deaths. The second narrative element comes from a trip to Poland, where I visited the home of Maria Sklodowska-Curie, the woman who along with her husband discovered radium. And the third narrative component is informed from the experience of my relatives, who made their livings working in factories, as well as my own experience as a factory worker, making the inside parts for pacemakers.
I layer my paintings with references to literary, science, social theories, cultural icons, personal memories and everyday occurrences in hopes of giving viewers the widest access to viewing my work. Stories and myths tell us what is expected of us, they help us to understand who we are and how to act and interact. The narrative stories that I create combine the many truths and lies that are the keys to some of the deepest levels of understanding. After all in one way or another, stories deal with the most meaningful and basic life processes. These paintings, drawings and prints are partially told and evolving narratives. The image are suspended between certainty and doubt, truth and lies, fact and fiction, color and the absence of it, and between what is there and what is left out. Some of the images that recur in these stories are: monkeys/primates, flowers, bones, beds, birds, crowns, radium bombs and scientific measuring instruments, shoes, teeth and aprons. All of the images are cross-fertilized from fragments of stories, experiences, life, death and secrets to make up part of my visual narrative.
KENNETH MURPHY Multi-media artist currently focusing on painting and video. His work is often fearful and angry responses to current political circumstances expressed as allegory.
JENNIFER TIBBETTS Statement
In these paintings I am using color relationships to create a unified work of art. I usually begin with an idea in the form of a small color sketch. Once the sketch is "executed" in a larger format I am never satisfied with the result. I respond to the work using intuition and my knowledge of color theory making changes and adjustments as I paint. The surface gradually develops a history, becoming richer along the way. Surprises often occur - adding to my experience and enjoyment of the process.
My ultimate goal is to create a painting that is visually satisfying to myself and to other viewers.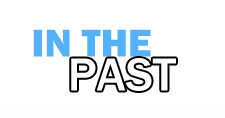 Here is an archive of many of our past events. If you are looking for current happenings at the FAC please go to the home page.
The past events section is updated periodically, very recent past events may not be listed immediately.
To navigate within the past events section:
By Program then by Year
By Artist for Exhibitions
Note these pages are updated every semester.  Not all events or exhibitions will be listed here promptly after they are over.