Explorations: Joyce Conlon 
Online Exhibition: September 7 - December 31, 2021
Zoom Artist Talk: Tuesday, November 16, 2021 - 6:30-7:00 p.m. ET
---
View the Online Exhibition

Sign our Guest Book
Virtual Live Chat With The Artist
The Explorations series of paintings was inspired in part by old maps and the abstract language of pattern and symbol that was once employed to represent the vast and unknowable earth, sea, and sky.
Artist Statement:
Landscape, bowls, fences, bras, and maps as metaphor have all been explored thematically in my abstract paintings. All are containers of a sort. The landscape supports us. Bowls are made to hold nourishment. Fences contain land and animals, as well as keep others out. Bras support, lift, and separate breasts. Maps contain ideas about land and who or what controls it. Border control, climate change, social division, food security, human rights, and global health are all issues that weigh heavily on us and our times.

This series of paintings I call Explorations were started during a MacDowell residency in 2017 where I set out to work on a series of paintings and monoprints based on maps from memory. I had started this work a few years earlier after a cross-country move that left me feeling out of place and also upset by the refugee crisis that was unfolding in Europe at the time. Having been adopted at a young age, I have found that transitions in my life are informed by that early trauma and find expression through art. I feel a deep empathy for others who have been banished.

I had a book of historic maps with me at the residency and I became fascinated with maps from the age of exploration and earlier. I discovered a world of abstract language and symbols employed by cartographers to represent their nascent understanding of earth, sea, and sky.

In different ways, cartographers and artists try to make sense of a bigger picture.
I have been learning from the language of the old maps ever since in my own explorations.
JOYCE CONLON BIO:
Born and raised in Massachusetts, Joyce Conlon has a B.F.A. in Painting from Pratt Institute, M.A. in Anthropology from the University of Massachusetts, Amherst and an M.F.A. from Hartford Art School.

She has exhibited widely in the United States and Europe including Startup Art Fair at Hotel del Sol, San Francisco, Galeria Tetove in Tetovo, Macedonia, Galeria Qahili in Prishtina, Kosovo, Galeria Centar in Podgorica, Montenegro, Silpe Gallery at the University of Hartford, Hartford CT.

Ms. Conlon was a 2017 MacDowell Fellow. She has also been awarded residencies from the Vermont Studio Center and was an invited participant in International Artist Symposiums in Carei, Romania, Struga, Macedonia, and Boston, MA. She is the recipient of grants from the University of Hartford and the Vermont Studio Center.

Her work was recently featured in the online journal Terrain.org:  Mapworks | Paintings

Ms. Conlon is an adjunct faculty member at Mt. Wachusett Community College in Gardner, MA. She has taught at the Richmond Art Center in Richmond, CA, and Marin Museum of Contemporary Art in Novato, CA.




 Online exhibition available until December 31, 2021
---

Free ticket required for Artist Talk on Zoom
---
---

 Sponsored by: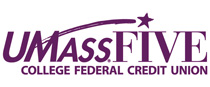 ---
...or browse our full event calendar