Christopher Janke: The Thing Itself
Hampden Main Gallery: September 7, 2021 - December 1, 2021
Reception: November 4, 2021 5:00 p.m. - 7:00 p.m.  & Artist Talk at 6:00 p.m

 
---
The Thing Itself is based on Immanuel Kant's concept that the world can never be known directly but only through unreliable experiences. The Hampden Gallery has a body, a history, and a representation, like the world, of unfathomable incompleteness manifest by those looking.
The Thing Itself is an exploration of gallery space as one that exists outside of what is placed within it. History bestows on each thing inside it a series of quirks and happenstance, so each gallery's attempt to create a neutral space must fail to do so and creates, alongside white walls, a different beauty of the unintended and unattended. To observe the space of observation is to blur foreground and background, to call into question the obscuration necessary for focus, and to ask the observer what was so interesting in the first place about that bright and shiny object that never materialized.
 
Bio:
Christopher Janke is a poet and visual artist whose work has been in galleries and journals nationwide. He blends words, objects, and new media to create an awareness of awareness, to examine the ways the observer creates the observed, and the participant-created phenomenon of evaluation and inequity. His book Structure of the Embryonic Rat Brain won the Fence Modern Poets Series award, and portions of his latest double-volume of poetry blepharism | psalterium were in American Poetry Review, A Public Space, Boston Review and other journals. His large-scale installations are time-and-place-specific poems that move with the sun and poke at the tenuous connection words have to the physical world. His film Episode: 2 addresses the issue of political violence in a time of growing political tension. He holds two MFAs, one in Studio Art (2018), and one in Poetry (2001), and he helps run Slope Editions, a small poetry press that publishes one or two books of innovative poetry each year.
---
Fine Arts Center Autumn Art Walk Event: Giving Shape to Time
Hampden Sculpture Park Event: Sunday, October 17, 2021 - 1:00-3:00 p.m. ET
---
Riding the line between the profound and the absurd, the artist is inviting others to trace shadows using simple wheat paste to mark the delineation between light and dark, between summer and autumn, to notice the difference between a simple before and after.
Free and open to the public.




Hampden Gallery
131 Southwest Circle,Amherst, MA 01003
---

Admission is free
---

Free ticket required for Hampden Sculpture Park Event: 
Giving Shape to Time
October 17, 2021 - 1:00-3:00 p.m. ET
---
---

 Sponsored by: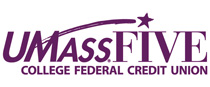 ---
...or browse our full event calendar