The Empty Floor: Nanette Vonnegut
Online Exhibition: February 1 - May 15, 2022
Zoom Artist Talk: Sunday, February 13, 2022 - 7:00-7:30 p.m. ET
---
View the Online Exhibition

Sign our Guest Book
The Empty Floor
consists of works in oil paint and acrylic on canvas and  wood panel,  prompted by what the artist encountered in daily life, whether it  be images on TV, on daily walks or reading a poem.  
Artist Statement:
Though I have identified as a printmaker, the necessity of isolation due to the pandemic aligned well with my desire to learn better how to paint with oils. During this period I created a body of work for a show in collaboration with another artist, Jen McCandless. That work has created the foundation and confidence for new work. I am beguiled with the vibrancy and flexibility that oil paint affords me as an artist.

My work is as much about intuition and process as it is about product; I cannot predict what its message will be. I have developed a tremendous respect for the mysterious muses that pull and push me. Just 2 days before the Capitol riots, for no reason, other than being struck by the royal blue carpeting, I took a picture with my IPhone of the empted Senate floor on CSPAN. That has since inspired the beginning of a large painting of my version of that room after the trauma and mayhem of that day. I am nearly overwhelmed by the task, but my part is to move forward, lay the paint down and not make a terrible mess of it, literally or spiritually.

Presenting my work as entertainment for the viewer is part of what motivates me. I have a high regard for a joke well executed, as well as a study of something beautiful. Some of my paintings will have an audience of one, others will be long and careful love letters. Others will be one word. Being raised by parents, both writers, who did not question the redemptive, humanizing value of the arts has been my guiding light.
 
Bio:
Nanette was born the youngest of six on Cape Cod in 1954. After graduating in 1978 with a BFA in Printmaking from RISD, she settled in Northampton, Ma., exhibiting her work locally and elsewhere, including New York City, while raising a family. She has been a member of Zea Mays Printmaking in Florence, Ma. since 2010. Most recently she has devoted herself to painting with both oil and acrylic paint. Nanette's illustrations have been featured in The New Yorker, The Massachusetts Review, Pakn Treger and American Educator. Nanette's prints are included in collections at New York Library, Hampshire College and Wheaton College.




 Online exhibition available until May 15, 2022
---

Free ticket required for Artist Talk on Zoom
---
---

 Sponsored by: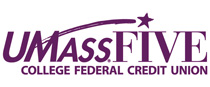 ---
...or browse our full event calendar