Lateral Geographies: Daniel Zeller
Online Exhibition: September 7 - December 31, 2021
Zoom Artist Talk: Tuesday, October 12, 2021 - 6:30 p.m. ET
---
View the Online Exhibition

Sign our Guest Book
Lateral Geographies is comprised of a series of recent (mostly) abstract drawings that attempt to explore a connection between what can be presented through our advanced tools of observation and what can be invented or distorted utilizing similar visual elements. 
Artist Statement:
My drawings explore the intersecting realms of microscopic and aerial landscape. The visual language is borrowed from many sources, including, but not limited to: satellite photography, electron micrographs, topographic maps, anatomical and schematic diagrams- imagery that could be generally categorized as two-dimensional translations of the three dimensional world. The physical act of drawing is central; it is a fluid, meditative act of digestion and regurgitation, reconfiguration driven by information overload. References to actual places or systems become obscured, and any specific content reveals itself with varying degrees of clarity. While the work can resemble the result of some form of scientific inquiry, encompassing vast quantities of information to be sifted through for any hope of enlightenment, it is actually an intuitive response to the parallels and contradictions inherent in the enormous variety of imagery available to us now.
 
Bio:
Daniel Zeller is known for intricate drawings that explore the intersecting realms of microscopic and aerial landscape. Zeller was born in San Rafael, California and studied sculpture at the University of Massachusetts in Amherst and the University of Connecticut in Storrs; he currently lives and works in New York. He has exhibited internationally, with solo exhibitions at Pierogi in New York, Daniel Weinberg in Los Angeles, Michel Soskine Inc. in Madrid, and G-Module in Paris. His work is included in the collections of, among other institutions, MoMA and the Whitney in New York, LACMA and the Museum of Contemporary Art in Los Angeles, NASA and the National Gallery in DC, the Albright-Knox Gallery in Buffalo, the Arkansas Arts Center, the Portland (OR.) Art Museum, and the Princeton University Art Museum.




 Online exhibition available until December 31, 2021
---

Free ticket required for Artist Talk on Zoom
---
---

 Sponsored by: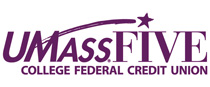 ---
...or browse our full event calendar