Hachioji Kuruma Ningyo
Japanese Puppet Theater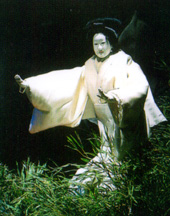 Tuesday, September 30, 2003
Rand Theater at 8 pm   
Adults $25, $20 & $15; Age 17 & under
Five College Students: $15, $10, & $7
"Mesmerizing, absolutely amazing" is but a few of the comments one hears at a performance by the Hachioji Kuruma Ningyo. Master puppeteers give stature of real people to these three and one-half foot puppets by manipulating them with extraordinary dexterity. Kuruma Ningyo or "cart dolls" were created in 1825 to help spread Buddhist teachings to people living in isolated villages. A puppeteer clad in black sits on a small seat with roller wheels and manipulates the Ningyo (puppet) held in front. Performing with the puppets will be the distinguished Shinnai singer Mr. Wakasanojo Tsuruga who has been designated as a Living Treasure by the Japanese Government. Two musicians will accompany him on the Shamisen.
The American tour of Kuruma Ningyo Puppet Theater is produced by The Japan Society and is supported by The Japan Foundation through the Performing Arts JAPAN program.
Co-sponsored by the UMASS Theater Department and the Department of Asian Languages and Literatures. For a calendar of shows to be presented by the UMASS Theater Department check the website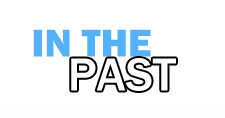 Here is an archive of many of our past events. If you are looking for current happenings at the FAC please go to the home page.
The past events section is updated periodically, very recent past events may not be listed immediately.
To navigate within the past events section:
By Program then by Year
By Artist for Exhibitions
Note these pages are updated every semester.  Not all events or exhibitions will be listed here promptly after they are over.