Matt Haimovitz: Bach Listening Room
Sunday, April 25, 2021 at 3:00 p.m. ET
Presented in collaboration with the UMass Bach Festival & Symposium
Livestream concert with Q&A, moderated by Elizabeth Chang & Michael Sakamoto

Renowned as a musical pioneer, cellist Matt Haimovitz is praised by The New York Times as a "ferociously talented cellist who brings his megawatt sound and uncommon expressive gifts to a vast variety of styles" and by The New Yorker as "remarkable virtuoso" who "never turns in a predictable performance." He has inspired classical music lovers and countless new listeners by bringing his artistry to concert halls and clubs, outdoor festivals and intimate coffee houses – any place where passionate music can be heard. He brings a fresh ear to familiar repertoire, is a champion of new music, and initiates groundbreaking collaborations, as well as creating innovative recording projects. The concert is followed by a live Q & A moderated by Elizabeth Chang, UMass Professor of Violin and Michael Sakamoto, Fine Arts Center Interim Director of Programming with special guest Luna Pearl Woolf. Composer Woolf has long used her creative voice to advocate for social and political change. ​Praised by The New York Times for its "psychological nuances and emotional depth," her music is characterized by its dramatic intention, with a penetrating focus on music's capacity as a storytelling language.  


The program for this performance will be:
Bach Suite II in D, Prelude
David Sanford's Suolo*
Luna Pearl Woolf's Diaphanous Graces*
Bach Suite VI in D on cello piccolo (complete)

*These pieces are both world premieres.






$10 per household or device
Free for UMass students
---

 50 minutes with 20 minute Q&A
---

Artist's Information
---

 Presented in conjuction with UMass Music Department's Bach Festival.
Sponsored by :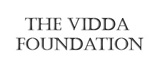 ...or browse our full event calendar