Thursday, April 23, 2020, 7:30 pm
UMass Old Chapel
Indigenous Mind may also be called Primordial Mind. It is something we all possess. It belongs to everyone and every culture at its root. Indigenous Mind, even though it is always present, still has to be discovered. We attempt to do that with music and art. Going beyond the illusion of performer and audience and allowing ourselves to enter, touch, feel, sense, and enjoy the oneness of the shared energy of open space.


General Admission $15; Students $7


 
Share this event!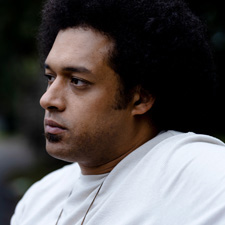 Thursday, October 10, 7:30 p.m., Bowker Auditorium
Makaya McCraven is a beat scientist. The cutting-edge drummer, producer, and sonic collagist is one of Chicago's savviest cultural players and a multi-talented force whose inventive process and intuitive, cinematic style defy categorization. French-born but raised in the Pioneer Valley by expatriate musician parents, McCraven returns to his alma mater for a concert blurring the boundaries of jazz and electronic music.
---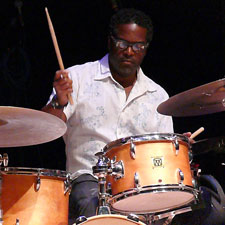 Thursday, February 27, 7:30 p.m., Northampton Arts Trust
This unique trio brings together three of the most respected musicians performing today. Cuban pianist David Virelles has garnered Best of Year recognition, Downbeat awards, multiple grants and commissions; William Parker is the "Philosopher-King" bassist of New York's improvised music scene; and Detroit native Gerald Cleaver is one of the busiest, most in demand drummers in jazz.
---