George Wardlaw
Recent Paintings Windows I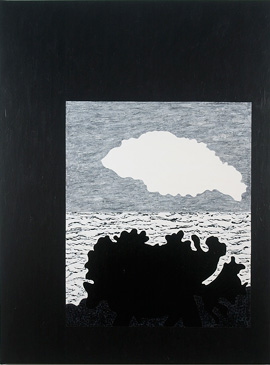 Sunday, March 2 - Sunday, March 30 2008
Hampden Gallery   
Free and open to the public
Artist Statement-George Wardlaw
My latest series of paintings and drawings are collectively titled Windows. Windows are openings that both the outside and inside world The glass is a transparent curtain to the world stage, which has become a setting for the real, the unreal, and the surreal nature of my work. Windows are openings to vicarious adventure, the imaginative, flights of fantasy, invention, mystery, and contemplation. They are the object of daydreams and nightmares. There are two sides to windows: one side looks out, the other looks in; they, like art, are both private and public.
Since 1997, the setting for my work has been the Maine coast. This is an outgrowth of having spent all or parts of many summers there. The shore and the ocean are a significant spiritual magnet for me. The Windows series are divided into two groups; Windows 1 is represented in the current show at Hampden Gallery; Windows ii will be shown at the Hampshire College Art Gallery in September. The two groups are quite different but clearly related. The current exhibition displays a very quiet, silent, and tranquil atmosphere. It echoes aspects of the vastness of the sea, the sky, and the intensity of shore light and more. Parts of Windows II have all the qualities of the aforementioned work but during the period when these paintings were in progress, a rather significant development evolved in the work, which will be evident on viewing.
The following general ideas, goals, and concerns are common to all the work. The paintings consist of fragments of experience coming from different places, different times, and different sources. They are formed from a collection of pieces, partly real but mostly invented, they are a fabricated lie that creates its own truth and reality (with recognition and apologies to Picasso). My hope, like that of William Faulkner, is "...to create out of the materials of the human spirit something which did not exist before" (excerpt from his Nobel Prize speech - 12/10/1950).
The eye is a window to both the external and internal world. The mind's eye gives form and meaning to our experiences. My windows are your windows to my vision and my experience.
George Wardlaw
Associated Events
Opening Reception
Sunday, March 2 - Inclement weather reschedule: Sunday, March 30, 2-5 PM 2008 
,3:00 pm to 5:00 pm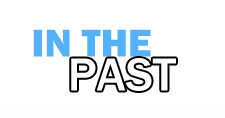 Here is an archive of many of our past events. If you are looking for current happenings at the FAC please go to the home page.
The past events section is updated periodically, very recent past events may not be listed immediately.
To navigate within the past events section:
By Program then by Year
By Artist for Exhibitions
Note these pages are updated every semester.  Not all events or exhibitions will be listed here promptly after they are over.