Hampden Gallery
Southwest Residential Area
Amherst, MA 01003
Heading north on University Dr, take a right onto Southwest Circle. Parking is available all around this road. You will see a large building adjacent to the top of Southwest Circle. Walk around it to the main pathway of the residential area. You will notice that this building is a cafe and convenience store. The gallery is inside this building.
For complete campus parking details, click
here
.
Acessibility Information:
PARK in Lot 50 off Fearing Street. Follow the concourse to the front of the gallery entrance on the east side of the Hampden Dining Commons.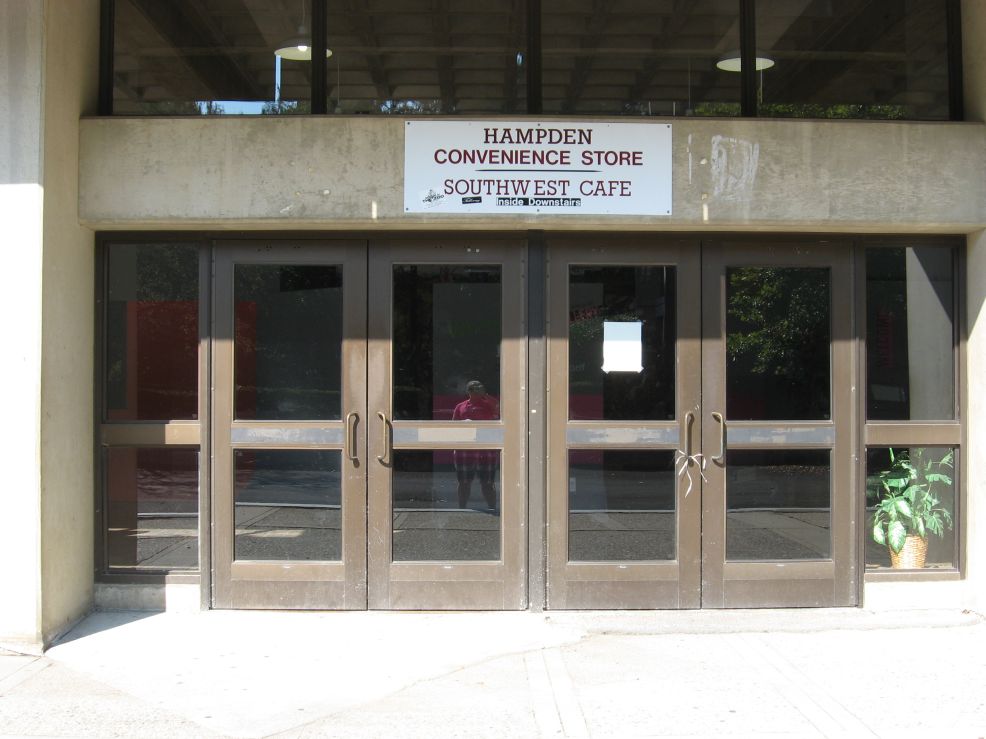 Contact the Box Office
413-545-2511