Richard Hardie and Keith Cox
FORM FOLLOWS disFUNCTION
October 30-November 20, 2012
Opening Reception Oct. 30, 5-7pm
Fashioning furniture and vessels, these consummate artists work with found natural materials marked by decay, and the hollowing of time and pests.
Richard Hardie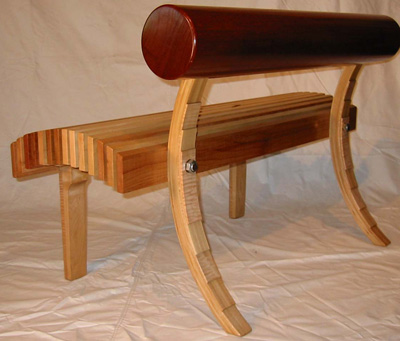 Richard Hardie arrived in the Pioneer Valley as a student at Smith College, completing an MA in Theatre in 1967. In the hectic years of the mid-sixties, after flying combat missions in Vietnam and beginning work on a PhD in English, he opened an art gallery in Northampton and became one of the founding members of Leverett Craftsmen and Artists as a furniture maker. His craft took him to Florida and back home to New York City, where he had a studio in Chelsea and was also on the faculty of The New School, teaching a course in hand tool woodworking.

With a motto of never building the same thing twice, and never using plans to scale (his or anyone else's), he looks back proudly on hundreds of one-off pieces of furniture. Locally, Hardie has built chairs and a desk for the Ninja Turtle artists, and the bar top at Tabellas Restaurant in Amherst. He is presently working out of his shop in Florence, building a large dining room table in walnut for Claudio Guerra, a local restaurateur.

After meeting Keith Cox, and indeed following contemporary design trends, he has begun more work with found and re-purposed materials—lumber salvaged from raised buildings, etc., or trees toppled by wind or lightening. As he says: "only God can make—or properly destroy—a tree."



Keith Cox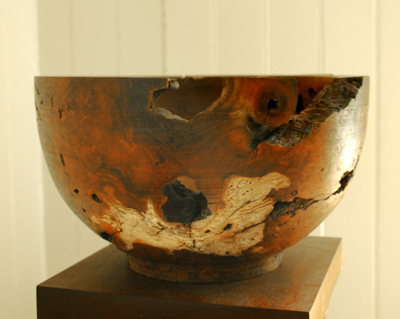 Working in the Pioneer Valley for twenty-five years, Keith Cox began his training with a crusty, eccentric woodworker named Joe Stapko in the Shenandoah Valley. When most were trying to find the cool lunch table in high school, Keith started farm work and bits of woodworking, often turning an odd piece and tossing in into the shed. These "shed" pieces would grow into his major repertory alongside his "day jobs" of formal work for architects and builders.

An impressive list of people and places denotes where his work is found: The British Embassy renovation in Washington D.C.; Kings Chapel restoration in Boston; Bill Cosby's home in Shelburne, MA; Bill Gates House near Seattle; Vermont and New Hampshire buildings renovation of Eastern States Exposition Grounds in West Springfield, MA; and First Church of Deerfield in Historic Deerfield, MA, to name only a few.

Turning unruly chunks of granite-hard white oak, cherry, walnut, with absences, decay, and the hollowing of time and pests, today, Keith Cox is a virtuoso holding the turner's knife to chisel away at wood stock most of us would not look at twice. But, "primitive" will never describe his art when the lathe winds to a stop!
Richard Hardie and Keith Cox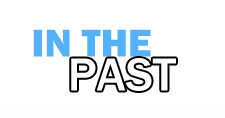 Here is an archive of many of our past events. If you are looking for current happenings at the FAC please go to the home page.
The past events section is updated periodically, very recent past events may not be listed immediately.
To navigate within the past events section:
By Program then by Year
By Artist for Exhibitions
Note these pages are updated every semester.  Not all events or exhibitions will be listed here promptly after they are over.


More Information
Gallery Hours:
Mondays & Tuesdays 1-7 pm; Wednesdays through Fridays 1-5 pm
Contact Information:
103 New Africa House
University of Massachusetts
180 Infirmary Way
Amherst, MA 01003 
(413) 545-5177

 
Gallery Director, Dr. Terry Jenoure
Gallery Manager, Alexia Cota
 
For GPS and mapquest:
180 Infirmary Way
Amherst, MA 01003