Background Stories
Heike Fescharek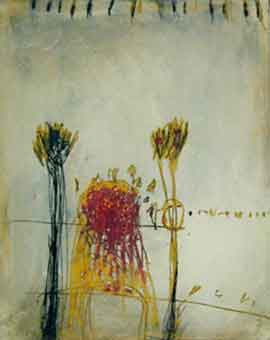 Tuesday, April 15 - Saturday, April 26 2008
Augusta Savage Gallery   
This event is free and open to the public.
Heike Fescharek has developed a self-contained picture and sign language, an artistic vocabulary that resembles creative primitivism. Upon first glance, her work has the appearance of a collection of lucky finds. Seemingly random color, form, and surface structures coupled with an awkward, almost irregular drawing create a very expressive effect. About her approach, Fescharek says, "My formal reduction serves the expression of intense feeling. In my work, I attempt to provide the viewer a surface to project fears and desires. The lack of connectedness to place, aimlessness, and supra-cultural or archaic simplicity simultaneously allow for the shared recognition and revival of subjective experiences."
Fascinated by archetypes and ritual art, she seeks a connection in our mental world. For example, her predominantly female creatures represent idols that appear to have magical powers. But, this magic does not come from foreign powers and gods, but rather is grounded in the viewer. It is released through the communication process that occurs while viewing the picture. Heike Fescharek's attraction to shamanism or and other ritualized art is apparent, and has emerged through extensive travel in Siberia, Norway, and Cameroon, places where the brinkmanship between different spiritual worlds appears to be possible. The imprint on her work results in an awakening and revival of "all those irrational feelings, spirituality, essential experiences that threaten to atrophy.
For the past 10 years, Heike Fescharek has led art projects in prisons and psychiatric facilities. In that work, nonverbal communication, the complexity of those experiences, and the uniqueness of those respective spaces plays an important role in her process.
Heike Fescharek is a participating artist in Augusta Savage Gallery's Arts International Residence Program (AIR). She will be in western Massachusetts for the duration of this exhibition.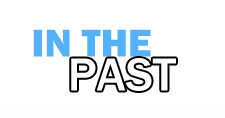 Here is an archive of many of our past events. If you are looking for current happenings at the FAC please go to the home page.
The past events section is updated periodically, very recent past events may not be listed immediately.
To navigate within the past events section:
By Program then by Year
By Artist for Exhibitions
Note these pages are updated every semester.  Not all events or exhibitions will be listed here promptly after they are over.